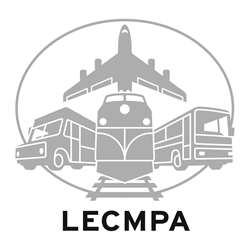 We are honored to be acknowledged by Corp! Magazine as an Economic Bright Spot along with other dynamic, innovative and growing companies in Michigan
SOUTHFIELD, Mich. (PRWEB) May 30, 2017
LECMPA, provider of wage loss protection for railroad and transportation workers, today announced that it has been named one of the "Michigan Economic Bright Spots" by Corp! Magazine.
Winners of Michigan Economic Bright Spots awards will be honored on June 8, 2017 at the International Banquet Center in Detroit. Speakers include Ally Financial CMO Andrea Riley and Jed Howbert, executive director of Jobs & Economic Development for the City of Detroit Mayor's Office.
LECMPA has been providing security through wage loss insurance protection to union transportation workers and their families since its founding in Detroit in 1910. LECMPA has paid nearly $50 million dollars in job insurance claims over the last five years.
"We are honored to be acknowledged by Corp! Magazine as an Economic Bright Spot along with other dynamic, innovative and growing companies in Michigan," said LECMPA President Susan Tukel. "We are proud of our Detroit heritage and legacy of supporting union transportation workers and their families. Congratulations to all of the Michigan Economic Hot Spots throughout our great state."
About LECMPA
LECMPA, founded in 1910 as a cooperative assessment insurer for railroad workers, provides wage loss protection to unionized transportation workers in all crafts and industries throughout the United States. LECMPA is a nonprofit, member-owned company with approximately 27,000 members nationwide. LECMPA headquarters are in in Southfield, Michigan. More information is available at http://www.lecmpa.org.