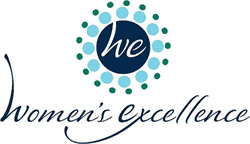 Birmingham, Clarkston, Lake Orion, Michigan (PRWEB) May 24, 2017
Micronutrient testing helps identify specific nutritional deficiencies in 35 different vitamins, minerals, and antioxidants, using a patented technology from SpectraCell Laboratories.
Nutrient deficiencies can cause adrenal fatigue, anxiety, asthma, depression, diabetes, headaches, hypertension, insomnia, inflammation, and weight gain. Nutrient correction can help with ADHD, Autism, Estrogen levels, female fertility, Fibromyalgia, gastrointestinal health, male fertility, pain, and testosterone levels.
"Many people take vitamins and supplements, but still have nutrient deficiencies. With Micronutrient Testing, we will be able to pinpoint the exact nutrients our patients need to maintain a healthy lifestyle," explains Jonathan Zaidan, MD, President of Women's Excellence.
The metabolic pathways in each person are so complex that a single nutrient deficiency can affect several of the body's systems. That is why an understanding of a person's long-term nutritional status is critical to achieve optimal health, prevent chronic diseases, and manage the aging process.
Women's Excellence is the most comprehensive obstetric and gynecologic office in Michigan. Additionally, they specialize in menopause, weight control, bladder control, endometriosis, robotic surgery and midwifery services. Women's Excellence is committed to staying at the forefront of innovation with cutting edge technologies utilizing robotic surgery and minimally invasive surgical options when possible. The knowledgeable, compassionate physicians and healthcare providers of Women's Excellence focus on patient-centered processes to deliver the highest quality of care. They are affiliated with most insurances. They offer seamless medical record access via a state of the art patient portal and use the latest technology for record keeping and sharing, making the patient experience easier and more efficient. Women's Excellence is taking new patients and is conveniently located in three locations throughout southeastern Michigan, Birmingham, Lake Orion, and Clarkston. For more information, visit http://www.WomensExcellence.com.