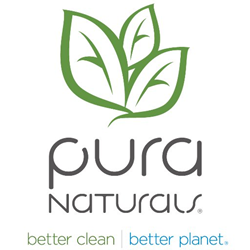 Moving forward, Pura will be more aligned with and dedicated to relevant and impactful marketing and sales strategies.
Lake Forest, California (PRWEB) May 24, 2017
At Pura Naturals Inc. (OTCMarkets.com Ticker: PNAT), has listened to investors and is making several changes to improve financial performance and position the Pura brand among leading competitors. Over the first two quarters of this year, Pura has taken steps to (1) re-focus to a Direct-to-Consumer model, 2) significantly transition marketing and branding efforts to digital media, (3) address working capital deficiencies, and (4) augment the leadership team with proven sales and marketing strategists.
Re-Focus on a Direct-to-Consumer Model
First, Pura is creating a marketing and sales distribution model that fits the modern, connected consumer. In the past, efforts were simply around acquiring shelf space at several high volume retail stores. However, this strategy has proved insufficient to reach sales and revenue goals. With today's consumer, Pura needs substantial and sustained digital brand and marketing campaigns to meet sales and revenue goals.
Derek Duhame, the new President of Pura Naturals, commented "Moving forward, Pura will be more aligned with and dedicated to relevant and impactful marketing and sales strategies. The changes that have taken place over the last two quarters and those planned for this quarter involve tactics and strategies to engage consumers, build brand awareness, increase sales and profitability, and improve financial performance for investors."
Pura has reevaluated distribution channels while examining and preparing for a more effective and efficient strategic model to grow sales and increase shareholder value. Following this strategy, there will be an integrated a direct to consumer model that will incorporate digital marketing and media to promote products directly to the customers most likely to buy them. To this end, several products in Home and Health and Beauty have been separated and defined by product line for better market segmentation and to highlight the specific benefits they provide. Furthermore, to build the brand, Pura has engaged several strategic marketing partners with proven expertise in creating brand awareness, product positioning and consumer engagement strategies and tactics. The foregoing strategies are aimed at increasing overall sales, building brand awareness, increasing profit margins, and earnings per share.
E-Commerce and Digital Marketing
Second, following the new focus on the Direct-to-Consumer model, Pura is launching three new websites that enable consumers to directly purchase the Pura Naturals' brands of innovative and eco-friendly products online.
On April 25, Pura launched a new e-commerce website for the popular Pura Marine products. During recent tradeshows, Pura Marine products generated significant interest in both the recreational watercraft and the industrial oil transportation industries. Commercial orders have been placed for Pura Marine products following the tradeshows and website launch.
With the new digital model, Pura is set to launch two more e-commerce sites early this summer. The newly-rebranded "Pura Clean" Total Home cleaning products will be sold through the new "Pura Clean Club" e-commerce website, and the Health & Beauty products will be marketed and sold through the "PuraCleanse Club." The PuraCleanse Club will feature two brand new results-focused products: "PuraCleanse 3-in-1 Body Bars" and "PuraCleanse 3-in-1 Facial System".
The new e-commerce sites will incorporate modern digital and social media marketing strategies, including social media campaigns. These bold initiatives are developed to increase brand awareness, profitability, and sales revenues.
Working Capital
Third, to address working capital needs Pura is implementing the foregoing strategies, and has identified several potential significant sources of capital and funding partners. Accessing additional capital helps in implementing the e-commerce model and ultimately increases revenues through targeted digital media marketing campaigns.
Management Team
Finally, through a re-structured management team and additional executive talent Pura will meet targeted sales and profitability goals. During the first quarter 2017, Derek Duhame, an experienced executive with a proven record of generating product sales and increasing profitability, was hired as President. Mr. Duhame has helped create the new marketing vision and will lead its implementation. Daniel Kryger was also hired as the Vice President of Business Development.
Chairman Robert Doherty has named both Daniel Kryger and Derek Duhame to the Pura Naturals, Inc. Board of Directors.
###
Inquiries
Robert Doherty,
Chief Executive Officer
info(at)puranaturalsproducts(dot)com
949-273-8100
About Pura Naturals
Pura Naturals has a household cleaning product that absorbs grease and grime while delivering unique soap infusion without harmful chemicals or the bacteria buildup common with typical sponge products. Pura Naturals' foam technology was developed in response to the gulf oil spill. The revolutionary foam absorbs grease while repelling water and inhibiting bacteria growth and odors. The earth conscious company prides itself on its plant-based products made from renewable resources with no petroleum by-products. Further information can be found at http://www.puranaturalsproducts.com
Forward looking statements and other important information
Some of the statements herein constitute forward-looking statements. These statements involve known and unknown risks, uncertainties and other factors that may cause the actual results, levels of activity, performance, or achievements to be materially different from any future results, levels of activity, performance, or achievement expressed or implied by such forward-looking statements.
Factors that might cause such a difference include, but are not limited to, the following:

general economic and business conditions, both national and in the regions in which the Company will operate; 
industry capacity; 
demographic changes; 
existing laws and government regulations and changes in, or the failure to comply with, such laws and regulations;
competition; 
challenges to our intellectual property rights; 
technological developments that increase the cost of providing or reduce the demand for the Company's services; 
changes in business strategy or development plans; 
the ability to attract and retain qualified personnel; 
the availability and terms of obtaining capital to fund the Company's business; 
and other factors referenced herein.
In connection with, and because we desire to take advantage of, the "safe harbor" provisions of the Private Securities Litigation Reform Act of 1995, we caution readers regarding certain forward looking statements in the following discussion and elsewhere in this report and in any other statement made by, or on our behalf.  Forward-looking statements are statements not based on historical information and which relate to future operations, strategies, financial results or other developments. Forward looking statements are necessarily based upon estimates and assumptions that are inherently subject to significant business, economic and competitive uncertainties and contingencies, many of which are beyond our control and many of which, with respect to future business decisions, are subject to change. These uncertainties and contingencies can affect actual results and could cause actual results to differ materially from those expressed in any forward looking statements made by, or on our behalf.  We disclaim any obligation to update forward-looking statements.
In some cases, you can identify forward‑looking statements by terminology such as "may," "will," "should," "could," "intend," "expects," "plan," "anticipates," "believes," "estimates," "predicts," "potential," or "continue" or the negative of such terms or other comparable terminology. Although we believe that the expectations reflected in the forward‑looking statements are reasonable, we cannot guarantee future results, levels of activity, performance, or achievements. Moreover, neither we nor any other person assumes responsibility for the accuracy and completeness of such statements.