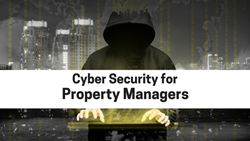 Cloud-based software and storage, including Rentec Direct, were not at risk to this ransomware attack.
Grants Pass, OR (PRWEB) May 24, 2017
Property managers and landlords can feel confident that their sensitive data and secure files are safe from computer hackers when using a secure cloud-based software like Rentec Direct. Rentec is always practicing the most up-to-date security practices and reviewing any potential security threats to keep their software reliable and safe.
Authorities are citing the recent ransomware cyber-attac k as the biggest cyber-attack the world has ever seen. Rentec strongly suggests for everyone to evaluate how their personal and professional files are stored and maintained. Insecure systems are vulnerable to hackers who can access highly sensitive personal data. Cloud-based software and storage, including Rentec Direct, were not at risk to this ransomware attack.
Compared to desktop based software solutions, Rentec Direct's secure servers are much more reliable at protecting private data. Rentec's servers are routinely and randomly scanned by a third party security vendor, are frequently backed up both on-site and off-site, and utilize high-reliability enterprise grade hardware and software to keep their system online and running error free.
"Rentec Direct values security and we want to ensure our clients that we take every possible measure to protect their information and stored data," says Nathan Miller, President of Rentec Direct. "Our clients handle highly sensitive information about their owners, tenants and properties and we want to be certain your data is always protected."
For more information on the recent cyber-attack and how Rentec Direct keeps information safe, visit RentecDirect.com.
###
About Rentec Direct
Rentec Direct offers industry leading property management software and tenant screening solutions for real estate professionals. Features include online rent payments, tenant and owner portals, the industry's largest vacancy listing syndication network, full property, tenant, and owner accounting, 1099-MISC reporting, QuickBooks Sync and more.