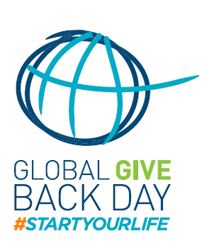 Gilbert, Arizona (PRWEB) May 23, 2017
May 20 marked the 2nd annual Global Give Back Day for Isagenix International, a global leader in health and wellness products and solutions. The successful corporate-created event took place across the world with employees and customers giving back to their local communities and environment.
"Isagenix is the largest company headquartered in Gilbert, Arizona and a key economic driver in the United States and across the globe. In 2016, our business generated total output of $2.5 billion while impacting the U.S. GDP by over $1.5 billion and creating an employment impact of nearly 13,500 jobs in the U.S. alone," said Cheryl Lewis, Isagenix vice president of corporate affairs. "As a good corporate citizen, we have a responsibility to continue impacting not only our economy, but our global environment and communities as well."
The company organized Global Give Back Day with activities taking place across the markets they serve including public park, beach and schoolyard clean-ups, tree planting, blood drive, charity walk, meal preparation for the less fortunate, volunteering at orphanages and homeless shelters, and more.
"Our Isagenix family of employees and customers is constantly looking for ways to give back and make an impact," said Erik Coover, Isagenix owner and senior vice president of global field development. "While we strive to make a positive impact on the world every single day, we created Global Give Back Day as a focused effort to give back to our local communities and to our Earth all over the world in the most powerful way."
Many customers who participated in the event are also members of a popular Isagenix affinity group called START. The START Your Life movement invites young people ages 18-35 to be part of a community built on a foundation of integrity, contribution, and growth. With nearly 70,000 participants, the group is made up of passionate Isagenix Members striving to lead extraordinary lives while helping others do the same. To learn more about START and the START Your Life movement, visit STARTYourLife.com.
To learn more about Isagenix, visit our website at Isagenix.com, subscribe to our blog at IsaFYI.com, like us on Facebook at Facebook.com/Isagenix, and follow us on Twitter and Instagram @Isagenix.
About Isagenix International
Established in 2002, Isagenix provides systems for weight loss, energy, performance, healthy aging, and wealth creation. With more than 550,000 customers worldwide and more than 100 life-changing products, packs, and systems globally, the company is committed to producing Solutions to Transform Lives™. In 2017, Isagenix surpassed $5 billion in cumulative global sales through an independent network of associates in the U.S., Canada, Puerto Rico, Hong Kong, Australia, New Zealand, Taiwan, Mexico, Singapore, Malaysia, Colombia, Indonesia, and the United Kingdom. Isagenix is a privately owned company with headquarters in Gilbert, Arizona. For more information, visit Isagenix.com.