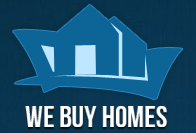 Washington, DC (PRWEB) May 24, 2017
We Buy Homes provides fast, competitive cash offers for "As Is" homes, relieving property owners from the burden of doing costly and time consuming renovations, paying realtor commissions and waiting up to 6-12 months it can take to sell a home on the traditional real estate market. This disruptive buying and selling model was a game changer for homeowners in Virginia, Maryland and the District of Columbia, sky rocketing the company's sales and reputation month over month.
Now, We Buy Homes, is pleased to report 45 percent growth during Q1 2017 compared to Q1 2016.
The normally slow winter season had no effect on We Buy Homes; the company was just as busy during the cold months as it was during the typically more robust spring and summer season. The company owner suspects this is because homeowners can get competitive cash offer in as little as 7 minutes over the phone and if they accept the offer, sell their homes "As Is" in a matter of days. This coupled with aggressive pricing and narrow margins, has proved to be a winning strategy for the progressive company.
An investment in real estate technology along with experienced staff is what drives the ability of the company to assess and provide a fast offer over the phone, and with zero renovations needed, no commissions, and no stress for the homeowner, sellers no longer need to wait for an unpredictable buying season; they can – and they now do – sell anytime.
We Buy Homes is further helped by the word-of-mouth advertising that happy clients provide. The last two years of business have exceeded the home buying company's expectations, and they look forward to another year of helping homeowners quickly liquidate their biggest asset for cash.
If you are a homeowner looking to sell a property "As Is" for cash, look no further than We Buy Homes. The company is currently purchasing homes in Virginia, Maryland and the District of Columbia. To get a cash offer in seven minutes for an "As Is" home, visit webuyhomes-inc.com/we-buy-homes-cash/ and https://webuyhomes-inc.com/about today.
About We Buy Homes
We Buy Homes is a cash-for-home company that purchases houses in any condition. If necessary, the company then renovates the home and prepares it for sale. The aim of We Buy Homes is to provide a fast and easy way for property owners to divest themselves of homes they no longer want or need, and to help those who do not want to engage in costly renovations or rely on the unstable housing market for a sale. We Buy Homes is proud to improve the real estate values in the communities in which it operates.
Contact Details:
We Buy Homes
1725 I St NW, Suite 300
Washington DC 20006
Phone: 1-877-715-5508
Source: House We Buy Homes
###