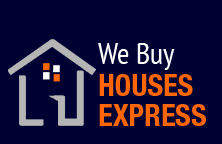 Arlington, VA (PRWEB) May 24, 2017
We Buy Houses Express, a fast home buying company that provides those with homes in any condition a competitive cash offer, is happy to report rapid growth in Q1 2017, with 65 percent growth over Q1 2016.
The growth is attributed to the widespread word-of-mouth provided by previous home sellers that received a cash offer in as little as seven minutes over the phone for their homes. Sellers did not have to do any renovations or pay realtor commissions, and enjoyed closing the sale in a matter of days. The entire process was fast, hassle free, and provided the sellers with fast cash.
The real estate business is very competitive, but We Buy Houses Express' reputation and integrity makes it stand out, and makes it a formidable home buying contender in Virginia, Maryland and Washington, DC. Top markets for the company include Woodbridge, VA; Manassas, VA; Fairfax, VA; Washington, DC; Hyattsville, MD; Upper Marlboro, MD; Silver Spring, MD and Baltimore, MD.
While many home buying companies got into the business with visions of make big bucks quickly, they were just as fast to quit after a year or so when the realization of what it actually takes to buy, sell and renovate properties kicks in. We Buy Houses Express decided, from day one, to run the company like a professional business with policies, procedures, systems, trained professional staff and technology. It was a winning strategy, as evidenced by the company's reputation and growth.
We Buy Houses Express is also gaining market share among siblings that have inherited a house, but have no wish to renovate it or try to make sharing it fair among the family members. One quick call gets the house sold with cash to split among the heirs. Other clients include empty nesters looking to downsize, military families in need of a quick move, and anyone that simply does not want to renovate or stage their house, or work with commission-based realtor.
We Buy Houses Express is currently purchasing homes "As Is" in Virginia, Maryland and Washington, DC. Homeowners that want a competitive cash offer on their home "As Is" can visit https://webuyhousesexpress.com/about and https://webuyhousesexpress.com/cash to get started.
About We Buy Houses Express
We Buy Houses Express has completely changed the way homes are bought and sold. Thanks to this incredibly innovative fast home buying company, home and property owners have the fastest possible means of liquidating their real estate assets into fast cash. Loved by home owners, landlords clearing out rental properties, military families and real estate investors alike, those who use We Buy Houses Express love the fact that they can get a competitive cash offer within seven minutes for homes they don't want to fix up in order to sell. How does this company do it? With an experienced team of trained professionals who understands the home buying and selling process, and also understands the needs and wants of those looking to sell. Each client is treated with the respect, care and dignity they deserve – and each client gets cash fast for their asset.
Contact Details:
We Buy Houses Express
4601 N. Fairfax Dr, Suite 1200
Arlington, VA 22203
Phone: 1-877­724­4261
Source: We Buy Houses Express
###