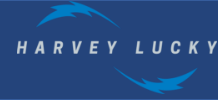 Dallas, United States (PRWEB) May 26, 2017
The culinary arts are becoming increasingly popular with people around the world, as cooking shows dominate the airwaves and inspire a generation to become more creative and adventurous with their cooking. Creating gourmet dishes however requires special equipment, much of which is not typically available to people in the home, or in the average supermarket. Harvey Lucky is a website that seeks to bridge the gap between professional and home aficionado, and has created a Crème Brulee Torch for the home, now available on the Amazon marketplace.
The culinary torch uses butane canisters and comes with a fuel gauge to help people know when to replace it. The blowtorch has a safety, just like a gun, and an anti-flare nozzle to prevent burns. Created using the highest quality components, it is versatile enough to be used for any number of different applications in the kitchen.
Harvey Lucky has listed the product on Amazon for maximum ease of purchase and peace of mind for consumers. They have doubled down on this commitment by offering a 100% satisfaction moneyback guarantee at any time in the first year after purchase. They aim to create the best possible products, and stand by them.
A spokesperson for Harvey Lucky explained, "This new blowtorch has been specially designed for kitchen applications, with an even flame that allows for consistent finishing of crème brulees and meringues, but can also allow people to create more adventurous dishes, from smoky cocktails to rare flame-grilled steak. The product has been designed to be versatile, with a fully adjustable flame, as well as being safe and reliable. We are pleased to be able to bring this product to the Amazon Marketplace, and look forward to seeing it fly off shelves and into homes throughout 2017."
About Harvey Lucky: Harvey Luck aim to provide customers with clever, brilliant and exclusive products which make life easier and more fun. They offer products which are easy to use, very reliable, manufactured to the highest standards from excellent quality materials, and look great too. They back all this up with top class customer service and a One Year 100% money back guarantee.
For more information please visit: http://harveylucky.com/
Name: Linh