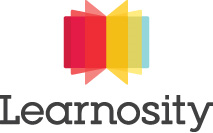 The end goal is to build better, more integrated products, which is essential for creating a more positive student experience.
(PRWEB) May 24, 2017
Learnosity, a transformative edtech company specializing in assessment solutions, continues to unite the most innovative companies currently working in edtech, welcoming Desmos, Texthelp, and GeoGebra to its flagship Partner Network.
Already powering digital assessments for many of the biggest names in education - including the likes of HMH, CenterPoint Learning (formerly Parcc Inc.), Big Ideas Learning, Mathletics, and Pearson - the company officially launched its Partner Network at the sold-out Educate Developers' Conference in New York on May 4.
"Our Partner Network enables improved cross-collaboration among the edtech community," says Learnosity co-founder and CEO Gavin Cooney.
"It gives companies the freedom to work on perfecting their product's key features. For instance, our focus is 100% on assessment technology. Geogebra and Desmos provide graphing calculators, and TextHelp provide speech assistive software. We recognize that some of our clients want this functionality but these aren't things we're going to build. Why would we? These guys are already building world-class solutions in those areas. With the Partner Network we can continue to focus on our USPs while also seamlessly connecting end users with best-in-breed solutions."
"The end goal," continues Cooney, "is to help developers build better, more integrated products, which is essential for creating a more positive student experience. For us, it really is as simple as that."
The Partner Network allows product owners to dramatically increase their market reach by connecting to companies with millions of users. It also makes it significantly easier for Learnosity clients to access additional technologies and features from industry-leading edtech companies, such as those now joining the Network.
"Our mission is to help every student love learning math," says Eli Luberoff, CEO of Desmos.
The company has created a digital calculator that's used by millions of students for free through its site and its partnered applications. It is also now embedded on the Smarter Balanced assessments, extending its reach to millions more users.
"We're excited about all of the new students that we'll reach as a member of the Learnosity Partner Network. Even more, we're excited about the new kinds of items and interactions that Learnosity's platform will make possible."
"We're setting a new standard for digital math content. The Partner Network lets us easily integrate our tools and content with other partners' edtech offerings, helping them push their content and assessment offerings to new heights."
As well as providing a wider distribution network for tech tools and content, the Partner Network also places a strong emphasis on quality.
"We're selective about who we work with," says Ben Powell, SVP of Business Development and Partnerships at Learnosity. "Companies that are Learnosity partners have already been vetted. If you're part of the Network then other partners can rest assured that your technology will work extremely well with their own offerings and represent the very best-in-class."
"We really aim to foster collaboration instead of competition. Part of our company culture is being easy to do business with."
About Learnosity

Learnosity was founded in 2007 and is headquartered in Dublin, Ireland. The company has offices in Sydney, New York, LA, and Dublin.
The company offers a suite of assessment technologies (APIs) which enable organizations from a wide range of sectors to easily incorporate powerful, interactive assessment capabilities into any digital product, new or existing.
With intuitive authoring, powerful analytics and over 65 technology-enhanced items (TEIs), Learnosity shortens development cycles, effort and time-to-market, without sacrificing quality or value.
Clients include Houghton Mifflin Harcourt, Pearson, CenterPoint (formerly Parcc Inc.), Big Ideas Learning, Pearson and Mathletics.
Delivers 46 million tests per month.
The company's user base is primarily in the US.
Awards: SIIA – Best K-12 Enterprise Solution in 2016 and 2014; European Business Awards – National Champion for Innovation for 2016/2017.
For enquiries or information, please contact media(at)learnosity(dot)com.
To learn more about the Learnosity Partner Network visit http://www.learnosity.com/partner-network or email partners(at)learnosity(dot)com.