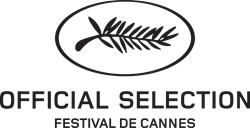 Vertical Video comes of age at the Cannes Film Festival
Cannes, France (PRWEB UK) 26 May 2017
Nespresso announced the successful entrants of the second edition of the Nespresso Talents contest, an international vertical film competition which seeks to inspire and celebrate extraordinary film making talent across the world.
Held at La Plage Nespresso, on the iconic Cannes Croisette, the top four entrants of the Nespresso Talents 2017 contest were celebrated for their outstanding and innovative work around the theme of "You have the power to…"
International Jury Favourites:

To Accept: A powerful, humorous and emotional film by Czech filmmaker Daria Kashcheeva about life and accepting yourself as you are.
Bicho: A touching and humorous film, which examines the themes of daily life and human relationships, created by Mariana Azcárate Baron from Mexico.
International Public Favourites:

Daddy: A poetic story about daily routines and what really gives meaning to it, created by Ovsanna Shekoyan from Armenia
Be a Light: A story of how light ignites each of us and gives us the power to share it, created by Christopher Johnson from the USA
The two first winning films were chosen by a specially selected jury of influential talents, comprising Tom Wlaschiha (Game of Thrones Actor), Will Darbyshire (Filmmaker) and Lidia Sheinin (Film Director and winner of Nespresso Talents 2016). The successful young filmmakers each received 6,000€ as well as an exclusive trip to the world renowned 2017 Cannes Film Festival. Finally they will receive exclusive mentoring sessions from Nespresso partners, La Semaine de la Critique and Berlinale Talents.
This year's edition also included 2 prizes for the public favourites who were chosen through an open vote. The two winners received 3000€ and were also invited to the 2017 Cannes Festival.
The theme for this year's contest, "You have the power to…" was inspired by Nespresso's commitment to empowering the farming communities where it works and putting sustainability at the heart of everything we do. Entrants were invited to tell the story of how someone or something has the power to change situations or make a difference, no matter how large or small.
Alfonso Gonzalez, Nespresso Chief Customer Officer, commented, "We are delighted to celebrate the second promotion of Nespresso Talents filmmakers. I am constantly amazed at the quality of the entries we receive, showcasing the innovative and creative film talent from around the globe. Creativity is at the heart of everything we do at Nespresso. We believe in fostering talent in creativity, from cinema to gastronomy through to the creation of the highest quality coffee."
The response has been extraordinary. For this 2017 edition, Nespresso worked again with Userfarm's leading global crowd of filmmakers and more than 300 amazing vertical films have been submitted from over 40 countries. Thanks to the sheer volume of quality video and the emotional storytelling and filmmaking virtuosity on show, the vertical format has been re-imagined. From being the preserve of amateurs and kids, vertical video is now confirmed as a valid format of filmmaking creativity, attracting the attention and respect of experienced and respected filmmakers.
Jeffrey Lee, CMO of Userfarm adds, "Userfarm is proud to work as Nespresso's partner in these groundbreaking contests. The global video crowd has again been inspired by Nespresso's brief and by the challenge of vertical filmmaking. The results – in quality and quantity – prove again the range, depth and creative power of filmmaking talent that exists worldwide. The aim of Nespresso Talents matches Userfarm's mission to reach these unsung filmmakers, enabling them to thrive and show their abilities on a world stage."
The top four films were shown at an exclusive Nespresso event on 19th May in front of an audience of media and VIP guests. For more information on the film entries please visit http://www.nespresso.com/talents.
Contact information
Julie de Ferron, Brand PR Communication Manager, julie.deferron(at)nespresso(dot)com
USERFARM
(http://www.userfarm.com) is the leading global video crowd, dedicated to spreading opportunity for filmmaking talent and transforming how brand video is created. A community of over 120,000 filmmakers worldwide creates authentic, high quality video for brands and agencies. The video is of unrivalled originality, relevance and shareablilty, and it is produced at much higher volume and at a fraction of the cost of traditional production routes.
NESPRESSO TALENTS 2017 FAST FACTS:

2017 is the 10th consecutive year that Nespresso has been Official Partner of the internationally renowned Cannes Film Festival. Continuing its recognition of young talent.
Nespresso.com/talents is the digital home for all information surrounding the content including the selected films, jury information, jury commissioned content and the selected finalists.
Vertical film submissions were sourced, gathered and moderated by contest partner, Userfarm, the leading global crowdsourcing platform for video with a community of 120,000 talented filmmakers worldwide.
The four selected filmmakers from the Nespresso Talents 2017 contest are:
International Jury Selection:

Daria is a filmmaker from the Czech Republic.
"Animation is my passion and is my life. It gives me the power to create my own world, express my thoughts, emotions and feelings. This is my language, through which I communicate with people.
The vertical film has inspired me like something new. It was interesting to try this vertical composition and such a different thinking required for vertical format."

Mariana is a filmmaker from Mexico.
"I'm inspired by human beings and their unheard stories. This story is dedicated to all who wake up every day to work with their heart wild open.
A vertical story feels real and alive, means intimacy. It's extreme, you become an involuntary spy. That's how it is. Vertical."
Public Favourite:

Christopher is a filmmaker from the USA.
"I filmed and edited this all by myself in premiere. This video was inspired by my religious beliefs. I feel that we all have the power within us to be a light to others. It can be through our actions or our words, but all light can be seen by others."

Ovsanna is a filmmaker from Armenia.
"These compressed images in vertical frame tell a story about daily routine and feelings that help to find meaning in it."