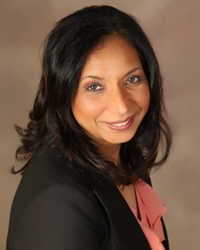 Cincinnati, OH (PRWEB) May 24, 2017
Dr. Manju R. Kejriwal, a leading Ohio dentist, is now welcoming new patients for discreet and comfortable ClearCorrect orthodontics, with or without a referral. Dr. Kejriwal understands the emotional and financial toll traditional orthodontics can take on patients' lives, which is why she offers convenient, clear braces in Cincinnati, OH. Patients no longer need to feel the esthetic effects of wires and brackets when they can receive custom aligners instead.
ClearCorrect orthodontic treatment uses an almost invisible, removable set of aligners that incrementally move the teeth to their desired position. This series of aligners, specifically crafted for each patient, gently move teeth with minimal irritation to the soft tissue in the mouth, as compared to traditional wire braces.
Frequently preferred by patients, clear braces in Cincinnati, OH, offer numerous advantages. With no brackets or wires, nothing is permanently affixed to the teeth, eliminating discoloration or tooth staining often seen after extensive orthodontic treatment. The trays used are completely removable for both eating and oral hygiene. This means that patients do not have to struggle to properly clean their teeth. Oral hygiene routines are as simple as removing the aligner, brushing and flossing and replacing the tray.
Dr. Kejriwal encourages patients to receive orthodontic treatment to correct crooked teeth but also to improve their oral health. Misaligned teeth can prove difficult to clean. Crowded teeth with limited access can inspire plaque buildup and lead to tooth decay. By receiving custom orthodontic treatment many patients are able to properly maintain their oral health and prevent other oral health concerns cavities and gum disease.
Today's advances in orthodontics allow many patients to avoid traditional braces to reach the straight smile they desire. Those who may be interested in clear braces in Cincinnati, OH, are invited to contact Dr. Kejriwal's office by calling 513-914-4673 for a custom consultation.
About the Doctor
Dr. Manju R. Kejriwal offers leading dental care at her cutting-edge practice in Cincinnati, Ohio. Dr. Kejriwal, named one of America's Top Dentists by the American Research Council, makes her patients satisfaction and comfort her first priority. Dedicated to applying the latest advancements in dentistry, she frequently completes continuing education courses including those in aesthetics, comprehensive dental restorations and occlusion at the prestigious Hornbrook Institute. Offering dental implants, orthodontics, laser dentistry and cosmetic treatments, among other treatments, Dr. Kejriwal always strives to provide first-rate dentistry. To learn more about Dr. Kejriwal, the services she offers, or how quality dental care can be life-changing, visit http://www.mycincinnatismiles.com or call 513-914-4673 to schedule a personalized consultation.