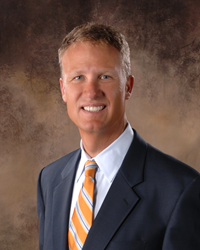 Stay safe and stay informed.
Clearwater, FL (PRWEB) May 31, 2017
As summertime rolls around, Floridians will have more opportunities for backyard barbecues, beach trips and other leisure activities with their loved ones. The good times are often accompanied by alcohol, which can put those engaging in risky situations, including potentially driving under the influence, or DUI.
Drunk driving affects communities all across the nation, not just the Tampa Bay area. In 2014, 9,967 people were killed in drunk driving crashes in the United States. Every day, 28 people across the country die as a result of drunk driving crashes.
This is an issue that affects both underage and of-age drivers and passengers. In the U.S., approximately 2,000 underage drinkers die each year behind the wheel. Additionally, alcohol is a factor in one-third of all teenage auto fatalities. This is commonly tied to the tendency of those who are underage to binge drink, as well as their tendency to not wear seatbelts.
Being convicted of driving under the influence can damage anyone's driving record, but is even more detrimental to underage drivers. The state of Florida has a Zero Tolerance policy for underage DUIs. This means any driver under 21 stopped by law enforcement with a blood alcohol level (BAC) of .02 or higher will automatically have their Florida driver's license suspended for 6 months. A BAC of .02 corresponds with a single drink. This policy simultaneously combats both underage drinking and driving under the influence.
The penalties for DUI in Florida are as follows:

Fine of $250 - $500
Community service – 50 hours
Probation - Not more than 1 year
Imprisonment- Not more than 6 months
Imprisonment with BAC of .08 or higher with a minor in the vehicle - Not more than 9 months
License revocation - Minimum 180 days
DUI School – 12 hours
Law enforcement uses various tactics to prevent drunk driving, including drunk driving laws and sobriety checkpoints. Other advancements have been made in DUI-prevention technology, including ignition interlocks, which when installed in cars will prevent the car from starting if the driver has a BAC above a .02. These are typically used for people who have been convicted of drunk driving to prevent repeat offenses. There are also various mass media campaigns and school-based instructional programs that inform individuals of the dangers of drunk driving and the consequences that can follow.
The Law Offices of Carlson, Meissner, Hart & Hayslett want to keep drivers abreast of their rights as law enforcement cracks down on drunk driving. Kevin Hayslett, Tampa Bay DUI lawyer, who works primarily in criminal and DUI defense, warns drivers to be aware of Florida drunk driving laws. "Stay safe and stay informed." he says.
For more information on DUI defense, visit CarlsonMeissner.com