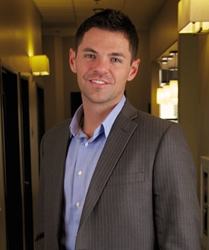 Las Vegas, NV (PRWEB) May 24, 2017
Dr. Curry Leavitt, a noted periodontist in Las Vegas, NV, recently completed Course II of the HP3 (High-Performance Periodontal Practice) continuing education (CE) series. As a compassionate and dedicated clinician, Dr. Curry Leavitt commits himself to learning the latest advancements in his field by attending numerous CE courses each year. His recent course, Course II of HP3, focused on understanding and meeting patient's needs and communicating effectively to determine their unique goals. Dedicated to patient care, Dr. Leavitt offers a variety of periodontal treatments at his practice, Red Rock Periodontics, including laser gum disease treatment and dental implants in Las Vegas, NV.
To assist periodontal professionals ascertain the needs of patients and determine the ideal way to fulfill those goals, respected periodontist, Dr. Gregory Toback and Progressive Dental, a leading dental marketing and consulting firm, offer the HP3 program, which outlines business practices that have been proven successful in promoting patient satisfaction. Through Course II, Dr. Leavitt studied how effective communication enhances care for patients in a wide range of periodontal cases, including dental implants.
Frequently preferred by clinicians and patients alike, dental implants are now the gold standard in tooth replacement solutions. Dr. Leavitt understands how important it is to not only improve a patient's smile, but their oral health and function as well. These permanent tooth replacement options include a post that is surgically placed in the empty socket where the tooth root used to be secured. Once it fuses with the jaw bone, it provides a permanent anchor for the new crown, which must be custom-designed to fit with the surrounding teeth and the rest of the oral cavity. A dental implant performs all the functions of a natural tooth, including the stimulation of healthy bone growth.
When an entire upper or lower arch of teeth must be replaced, Dr. Leavitt often recommends All-on-4® dental implants in Las Vegas, NV. This technique requires just four anchor posts, and patients can leave the office with a complete set of custom and functional teeth on the same day.
Anyone with missing teeth who is interested in learning more about the benefits of choosing dental implants in Las Vegas, NV, can find information about these and other services available at Dr. Leavitt's practice on his website at http://www.redrockperio.com. Custom consultations can be scheduled by calling 702-834-8900.
About the Doctor
Red Rocks Periodontics and Implantology is a leading periodontal practice serving patients personalized care in the Las Vegas, NV area. Dr. Curry Leavitt is a highly-trained periodontist who focuses on the art and science of state-of-the-art periodontics. Dr. Leavitt and his team are devoted to progress, cutting-edge procedures and the latest dental technology to ensure patients receive minimally-invasive and effective care. Offering a variety of services, the Red Rock Periodontics and Implantology team provides laser gum surgery treatment, same-day dental implant placement and calming sedation dentistry. To learn more about Dr. Leavitt, his practice or the services he offers, visit http://www.redrockperio.com or call 702-834-8900 to schedule a custom consultation.