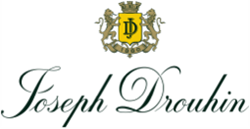 New York, NY (PRWEB) May 25, 2017
Maison Joseph Drouhin, the acclaimed family-owned and operated wine estate with properties in Burgundy and Oregon, announced today that it has promoted John A. Caruso to President of Dreyfus, Ashby & Co, a leading importer of premium and family-owned wines. Pointing to successful sales and a growing portfolio during his tenure as Vice President over the past decade, John will expand his responsibilities at the helm of the prestigious national importer.
"Over the last decade John Caruso has established himself as a quintessential component in the growth and development of Dreyfus, Ashby & Co.," said Laurent Drouhin, Brand Ambassador and North American Sales Director of Maison Joseph Drouhin. "John truly understands the goals and vision of our operation in the USA and we couldn't be more pleased to bring him on as President."
With a background in finance, including international exchange, John Caruso has held key sales and marketing positions in the beverage alcohol industry since 1995, as well as a number of executive management positions, including President of The House of Burgundy, the prestigious New York wholesaler. From 2005-2007 John joined the management team of the highly regarded Lauber Imports, a division of Southern Wine & Spirits. Caruso joined Dreyfus, Ashby in 2007 as the Vice President of Marketing and Administration.
"I am excited and honored to take this role. The Drouhins are one of the most iconic families in all of the wine industry," said John. "I look forward to continuing to work alongside the talented people at Dreyfus Ashby and with the wonderful family brands we represent," he added.
John Caruso graduated from Villanova University with a Bachelor's Degree in economics and religious studies. He and his wife Luba helped found the 501(c)3, Children of Chernobyl Relief Foundation, to deliver medical and humanitarian aid to the young victims of the 1986 nuclear disaster in the Ukraine. Originally from Rumson, New Jersey, Caruso continues to live there with his wife and their three children Chase, Trevor, and Kate.
About Maison Joseph Drouhin
Maison Joseph Drouhin owns 70 hectares (174 acres) of vineyards in Burgundy. The vineyards are principally Grand and Premier Cru appellations of the Côte d'Or and Chablis. The family-owned and –run firm was founded in 1880 and produces nearly 90 different appellations, all of them from Burgundy. Since 1987, the family also owns 225 acres in Dundee Hills, known as Domaine Drouhin Oregon, and 225 acres in Eola-Amity Hills, known as Roserock, since December 2013.
About Dreyfus, Ashby & Co.
Dreyfus, Ashby & Co., a national importer representing a global portfolio of fine wine, spirits and sake, was founded in London, England more than 70 years ago by Swiss-born Michel Dreyfus. In 1945, he moved the company to New York City where it is headquartered today. From the beginning, Dreyfus, Ashby & Co. devoted itself to dealing in superior wines from renowned family-owned vineyards and estates. In 1985, Burgundy's premier wine family, Joseph Drouhin, purchased Dreyfus, Ashby, which markets its products in all 50 states with a team of experienced sales specialists located across the country. Besides the fine burgundies of Maison Joseph Drouhin and their properties in Oregon, Domaine Drouhin and Roserock, Dreyfus, Ashby's portfolio also includes: Champagne Drappier, Chateau Petrús, J.P. Moueix Bordeaux; Chateau Trotanoy, and Belair-Monange; Domaine Comte Georges de Vogue; Château de Campuget; Ulysses, Napa; Dusted Valley, Walla Walla, Tedeschi from Valpolicella, spirits from G.E. Massenez, and other wines from Bordeaux, Alsace, Spain, Argentina, Switzerland, South Africa, New Zealand, Japan and India. For more information: http://www.dreyfusashby.com.
For more information please contact:
Dana Bruneau / Creative Feed / dana(at)creativefeed(dot)net