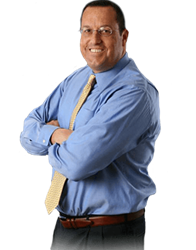 With any workmen's comp situation, victims need to understand that lost wages have a domino effect on their daily lives
(PRWEB) May 26, 2017
A lot goes into preparing the perfect meal. No one knows this better than restaurant workers. Most often the hard work pays off, and customers leave happy. But in some instances, preparing the perfect meal comes to a halt due to injury.
Restaurant workers often experience cuts from knives and other sharp tools, burns from cooking appliances, slip and falls on a wet floor, or injuries related to heaving lifting.
According to the Bureau of Labor Statistics, there were about 2.9 million nonfatal work injuries and illnesses in 2015. That same year, there were 13.5 million workers in the U.S. restaurant industry. A study done by Dr. Don Bucklin of the U.S. Healthworks Medical Group, reports that there were 210,000 injuries (3.3% of employees injured) causing $2 million in cost.
When employees are injured, their company should provide them with worker's compensation.
One of Philadelphia's top workmen's compensation attorneys, Joel Kofsky, advises, "With any workmen's comp situation, the long-term should always be the focus. Victims need to understand that lost wages have a domino effect on their daily lives, and the appropriate recovery time is crucial to getting back to work and functioning at 100%."
Restaurant workers are advised to learn the three "E's" of preventing injuries in the restaurant industry: engineering, education, and enforcement.

Engineering is the tools created to help keep employees safe, such as knife covers, meat slicer guards, padded mats to avoid slipping and filling fryers only half way.
Education comes in the form of prevention. Burn prevention is probably the biggest concern of most restaurants, especially in the fast-food industry. In fact, 20-25% of 2015 restaurant injuries were burn related. In 2016, there were an estimated 486,00 burn injuries in the nation that required medical attention. If you were burned at work, your boss or your company could be liable and should pay for medical bills. That is why it's critical to contact an accident lawyer as fast as possible. As far as enforcement is concerned, Pennsylvania restaurant owners are advised to put health and safety training programs in place and enforce them to prevent injury. When employees are correctly trained on how to follow restaurant procedures correctly, work-related injuries decrease.
The last important thing is enforcement. When employers enforce safety and health policies, employees are less likely to get hurt. But, if you do get injured in the restaurant industry, make sure to seek legal help to ensure that you get the workers compensation you need.