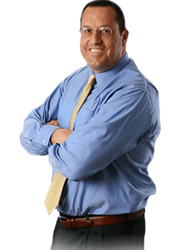 Unlike large corporations, we don't put our profits before our clients' interests
(PRWEB) May 29, 2017
Hard work is something that sets Pennsylvania workers apart from other states. Our blue collar population is responsible for keeping our state's economy thriving. Sadly, many of Pennsylvania's hard-working citizens find themselves hurt by the very company they work so hard for.
Industrial accidents are nothing to take lightly. They often lead to catastrophic consequences and severe injuries that make people worry how they are going to pay their medical bills and support their family. Sadly, injured people often cannot lead normal lives, and must undergo slow and painful recoveries.
In Pennsylvania, the blue collar culture makes industrial accidents all too common.
According to the International Federation of Red Cross states, an industrial accident includes chemical or fire exposure, pollution, infrastructure failures and technological accidents. As such, workers employed by large corporations are at the higher risk. And these corporations know how to defend themselves. They have experienced lawyers protecting their interests. Injured workers and their families can face tough times confronting them with their claims. This causes victims to seek professional help.
Arguably, Pennsylvania is one of the primary sources of coal and steel in the US; it produces many products in factories and mines in Kittanning, Johnstown, and other areas. When so many people work in these facilities, industrial accidents are inevitable. Workers can suffer serious injuries. Most of the time, these injuries are life changing.
If an employer or someone other than the employer was at fault for an accident, its advisable to contact an industrial accident attorney and get compensation for pain, emotional distress, and suffering that has been gone through.
Joel J. Kofsky, one of Pennsylvania's best injury lawyers, has investigated even the most complicated cases. "Unlike large corporations, our profits do not come before a clients' interests."
It's wise to hire an attorney following being hurt at work before any settlement has been accepted, or file for workmen's compensation.
When workers compensation is accepted from the insurance provider, the victim forfeits their rights to get more compensation in the future. This can be costly because industrial accidents often have long-term consequences.
The Law Offices of Joel J. Kofsky, pursues long-term goals while working on short-term issues. When negotiating on behalf of a victim, the loss of future income and pain that may be experienced is always considered.
Victims of work accidents can schedule a free consultation now, and start to get the help and compensation they deserve.