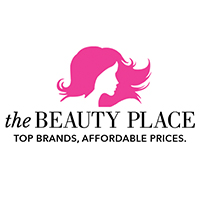 Miami, FL (PRWEB) May 25, 2017
It's no myth that sun protection is essential. It's also a sobering fact that one in five Americans will develop skin cancer in their lifetime, according to the American Academy of Dermatology. The cold, hard truth is that those ultraviolet rays are damaging. Without taking proper steps to care for your skin year round—and especially during summertime—you could be doing some long-term damage. This Memorial Day, TheBeautyPlace.com is focused on helping you care for your skin with some helpful tips and product choices that exceed the standards of the Federal Drug Administration.
Is Makeup with SPF Enough?
In a word: no. Sure, it's helpful to wear SPF-loaded foundation and it's certainly better than nothing, but your complexion requires a separate sunscreen that will effectively combat those harmful UV rays, like Murad Essential-C Day Moisture SPF 30, a broad-spectrum hydrator that blocks UVA and UVB rays while replenishing skin.
What about SPF 15 Products?
You may have heard that a popular drugstore recently pulled all SPF 15 products from its shelves. While there's nothing inherently wrong with lower-level products, your skin gets greater benefit from a product with higher potency. One of the most effective is Dermalogica Solar Defense Booster SPF 50—it's enriched with green tea and powerful antioxidants, and it's suitable for all skin types.
Why Do I Still Get Burned?
If you wear sunscreen but still notice that your skin burns, it's likely that you aren't applying the proper amount. According to the American Academy of Dermatology, that's about an ounce, or one palm full of product. If you wear a high-potency SPF product and only apply a small amount, you're reducing its strength—and increasing the odds that you'll burn.
How Do I Cope with a Burn?
You've got ruddy skin after spending a little too much time at the beach with not enough sunscreen. Instead of holing yourself up in the house for the day, grab a tube of Dermalogica Redness Relief Primer SPF 20. It's designed to minimize redness while protecting your skin from further damage. It also doubles as a primer, so if you want to wear makeup on top you'll notice it lasts much longer. The key during summer is to select double-whammy products like these—skin protection is critical.
Do I Need to Wear Sunscreen on a Plane?
It's a surprisingly common summer travel question—or one that's often overlooked. In short, yes. It's important to wear sunscreen whenever you leave the house, but especially if you have a window seat on a plane. Let's say you've got that window propped up for a cross-country flight. The window isn't designed to filter out harmful UV rays, and the higher altitude also means you're exposed to stronger rays. The answer? Wear a product like Elta MD UV Daily Broad-Spectrum SPF 40 to protect your skin. It's sized just right for tossing into your TSA-approved toiletry bag, too.
About TheBeautyPlace
TheBeautyPlace.com is a premier online retailer featuring professional beauty products and tools from the industry's leading cosmetic, hair, and skin care brands. Find the world's top brands at discounted prices. TheBeautyPlace.com strives to offer current and prospective clients excellent customer service and make available the most coveted beauty products in the industry.
Follow TheBeautyPlace.com on social media:
On Facebook: http://www.facebook.com/pages/TheBeautyPlacecom/125435188536
On Twitter: @TheBeautyPlace
On Instagram: @TheBeautyPlace
On Pinterest: http://www.pinterest.com/thebeautyplace