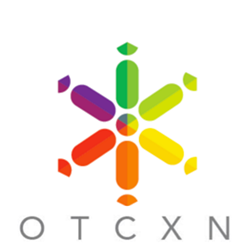 FIX has long been the standard messaging protocol for trading. We hope that we can bring some of our experiences and findings to the FIX Digital Currency & Blockchain Working Group for the benefit of all
San Francisco, CA (PRWEB) May 25, 2017
OTC Exchange Network ("OTCXN"), an institutional trading network and infrastructure provider utilizing blockchain technologies, is now a member of the FIX Trading Community. CEO Rosario M. Ingargiola has also been named to the Digital Currency & Blockchain Working Group.
OTCXN's blockchain-based peer-to-peer electronic trading network democratizes access to wholesale markets starting with OTC Spot FX. OTCXN's proprietary blockchain fabric is offered on a stand-alone basis for global enterprise businesses, which require absolute certainty of event chronology, strict data privacy and security, and high frequency events recordation with immutability guarantees, while crossing organizational boundaries.
"FIX has long been the standard messaging protocol for trading. However, trading related Blockchain, DLT, and digital asset initiatives are on the bleeding edge, and are seeking to define standards of interoperability. Although OTCXN is already capturing FIX message sequences and storing them on its proprietary Blockchain to drive capabilities like real-time trade match reporting with cryptographic guarantees, I believe that it will take some experimentation and an open dialog among early pioneers to identify and overcome perhaps yet unknown technical hurdles. We hope that we can bring some of our experiences and findings to the FIX Digital Currency & Blockchain Working Group for the benefit of all," said Mr. Ingargiola.
The FIX Trading Community is the non-profit, industry-driven standards body at the heart of global trading. The organization is independent and neutral, dedicated to addressing real business and regulatory issues impacting multi-asset trading in global markets through standardization, delivering operational efficiency, increased transparency, and reduced costs and risks for all market participants.
About OTCXN
OTC Exchange Network ("OTCXN") solves the biggest problems in the largest markets using proprietary Blockchain technologies developed from the ground-up for high-performance enterprise applications. OTCXN reduces risk, cost, friction, and eliminates the need for traditional intermediaries by democratizing market access through the first and only P2P network supporting the trade-to-settlement lifecycle for institutional FX trading. For more information, visit http://www.otcxn.com or follow us on Twitter: @OTCXN.
Press and Analyst Contacts:
OTC Exchange Network
Lawrence Litzky
Head of Communications & Events
+1 646 653 0917
larry(at)otcxn(dot)com