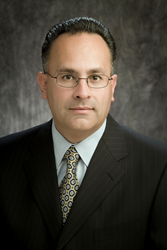 People don't care how much you know, until they know how much you care.
Bakersfield, CA (PRWEB) May 26, 2017
For more than 35 years, the California Housing Finance Agency (CalHFA) has supported the needs of renters and homebuyers by providing financing and programs that create safe, decent and affordable housing opportunities for low to moderate income Californians.
Each year, CalHFA, in their "Housing Matters" newsletter, honors the lenders who originate the most loans using CalHFA programs. The spring 2017, Volume 29 edition congratulates Corral for being a 2016 Top Originator.
"We are proud of Mr. Corral for being a top honoree of this loan program for the State of California," said Rick Roper, President of GEM Mortgage. "We are honored to have him on GEM's team and I can't think of anyone more deserving of this outstanding recognition than he."
Corral is a seasoned mortgage loan professional, serving the industry for over 29 years and the leader of the Golden Empire branch in Pomona. He has secured a position in the top one-percent of originators throughout the nation and firmly believes in educating borrowers in the mortgage process and homeownership to empower and inform all clients he interacts with. His mantra: "People don't care how much you know, until they know how much you care." Corral is a believer in mentorship and coaching. He is a regular speaker at mortgage summits, offering his expertise to peers seeking the next level of success.
Corral is also a Certified Mortgage Planning Specialist and a perennial Golden Empire President's Circle Award winner for the company's top producers. Since joining Golden Empire Mortgage in 1996, Corral has funded over 3,700 loans for nearly $1 billion. He credits his success to his belief in God, his family and his many mentors (including Todd Duncan) as well as other business associates. He believes in "people before profits and reputation before revenue." Corral and his team are dedicated to making a difference in the lives of their customers by delivering unparalleled service coupled with unmatched borrower fiscal education to reach their financial goals.
About Golden Empire Mortgage
NMLS 2427 - Golden Empire Mortgage, Inc. (GEM) is a privately-held, full-scale mortgage banker with more than 60 retail branches throughout California, Arizona, Oregon and Washington. Family owned, the company and its subsidiary, GEM Mortgage, offer a wide array of mortgage products with a focus on quality, compliance, and unmatched customer service. In 2016, the company originated more than $2 billion in mortgages and for the past two years has been recognized as one of the Top Mortgage Bankers in America by Mortgage Executive Magazine. Golden Empire Mortgage was founded in 1987 and is based in Bakersfield, California. For more information, visit http://www.gemcorp.com. 1200 Discovery Drive, Ste. 300, Bakersfield, California 93309.
About CalHFA
The California Housing Finance Agency was created in 1975 with the goal of helping more Californians find a place to call home. CalHFA's Single Family Lending Division has invested more than $21 billion to help more than 163,000 families buy their first home with a mortgage they can afford. CalHFA is a self-supported state agency that doesn't rely on taxpayer dollars. For more information on CalHFA programs, and how we are creating progressive financing solutions for affordable housing in California, visit http://www.calhfa.ca.gov.