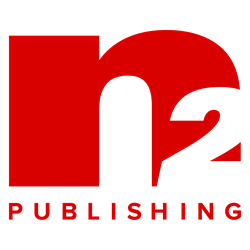 (PRWEB) May 24, 2017
As N2 Publishing reels in yet more national recognition, the company's leaders continue to steer in a direction that puts its people first.
The latest honor – 2017 When Work Works Award – placed the company on a list with nearly 300 businesses commended for creating effective workplaces to increase both business and team member success.
"Business leaders continue to seek ways to create effective work environments that are conducive to increased productivity, innovation, creativity and engagement," said Ellen Galinsky, president of the Families and Work Institute, the originator of the award, and senior research advisor at the Society for Human Resource Management (SHRM). "The 2017 winners give strong evidence that effective and flexible workplaces are key to successful business strategies."
With more hands on deck since N2 Publishing first set sail in 2004, maintaining a workplace culture that keeps people on board means providing the right opportunities. This includes navigating business waters with each team member in mind, listening to crew recommendations and making course corrections when needed.
"We are in this boat together," said Duane Hixon, co-founder and CEO of the company, which publishes more than 900 community magazines across the country. "From the start, we've had good people in place who want to build something bigger. But that doesn't mean sacrificing a life outside of work to accomplish this. Our job is to make sure people can do both."
N2 Publishing and the other companies on the When Work Works Award list went through a rigorous assessment that emphasized the real-life experiences of team members via surveys and incorporated national benchmarks of employer practices from the National Study of Employers and the National Study of the Changing Workforce. Some of those practices include: offering a holistic and family-first approach to work; trusting people to manage when and how they do their work; setting positive examples; and supporting job success.
"These winners are changing the norms of work and the workplace by restructuring how, when and where work gets done in ways that work for employees while also achieving and improving organizational success," said Cassidy Solis, senior advisor for workplace flexibility at SHRM.
About N2 Publishing
Based in Wilmington, N.C., N2 Publishing, Inc. is "turning neighborhoods into communities" by partnering with affluent neighborhoods to produce private, monthly publications filled with resident-contributed content. Every N2 issue is personal, relevant, and unique to the community it serves. Visit N2 Publishing online at http://www.n2pub.com.
About When Work Works
When Work Works is a national initiative led by the Society for Human Resource Management (SHRM) to help businesses of all sizes and types become more successful by transforming the way they view and adopt effective and flexible workplaces. When Work Works is one of the foremost providers of resources, rigorous research and best practices on workplace effectiveness and flexibility in the nation. The initiative administers the prestigious annual When Work Works Award, which recognizes exemplary employers for creating effective workplaces to increase business and employee success.