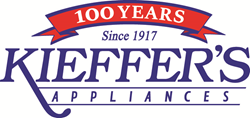 If there's two talents I possess, it's understanding the current trends in appliances and how to select the perfect hand bag to accessorize an outfit.
Lansdale, PA (PRWEB) May 25, 2017
Appliance Trends.
If there's two talents I possess, it's understanding the current trends in appliances and how to select the perfect hand bag to accessorize an outfit. Since the later has nothing to do with appliances, let's focus on my first talent.
Refrigeration Columns
The term column refers to built-in refrigerators and freezers that are independent of each other. These units install side by side or in separate locations allowing more creativity in your kitchen design. Additionally, columns come in various widths so you can mix and match whatever sizes you need to fit your space. The best part? They are designed to accept custom wood fronts so they disappear in your kitchen. If you like the stainless look, you can also purchase stainless steel doors in lieu of a cabinet front.
Steam Ovens
Whenever I discuss steam ovens with a client, they immediately mention that they don't use steam to cook vegetables or fish so they don't need one. First, vegetables are delicious and healthy (eat more veggies). Second, a steam is much more than a vegetable or fish oven. Known as combi-steam ovens, these appliances can act as a small convection oven, a steam oven, or combine both technologies for fast cooking times. How fast is fast? How about a 13-pound turkey in 90 minutes! Since moisture is a key ingredient with a steam oven, it's almost impossible to dry out foods. Plus it's perfect for reheating foods as it reconstitutes dishes. Rice never quite bounces back in a microwave, right? Use a steam oven instead.
Connected Appliances
It was only a matter of time until appliances became part of the internet. Many appliances connect to your mobile devices, like a tablet or a smart phone. Want to preheat your oven so it's ready by the time you get home from work? No problem. Want to see how much energy an appliance is using? Check your phone. It's only a matter of time until your refrigerator takes inventory of what's inside and develops recipes based on its contents or reminds you to pick up more eggs. Imagine your refrigerator asking you if you REALLY want to eat that pint of Ben and Jerry's at midnight.
Bigger Is Not Better
Big wheels. Better car. Big knobs. Better range. For some reason, as Americans we are trained to think that bigger is better. Manufacturers know this and are making laundry with larger capacity options. Be careful. Just because you can fit a llama and a buffalo in your washer doesn't mean it's the best. Larger laundry means larger exterior dimensions which means that a big washer and dryer could be too deep or too wide for your space. Always measure the area where you want your laundry to go before you purchase. This same rule applies to refrigerators.
A Splash of Color
White, black, and stainless steel are the most popular colors in appliances, but manufacturers are thinking outside those hues and coming up with some eye-catching colors. GE, for example, has a new color called slate, but the newest color to hit the block is black stainless steel. Companies like Kichenaid (http://www.kitchenaid.com) , Sharp (http://www.sharpusa.com), and Samsung (http://www.samsung.com/us/home-appliances/) offer options in black stainless steel. This will be the new color trend over the next few years as more and more manufacturers create black stainless steel options.