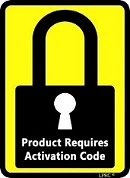 Phoenix, Arizona (PRWEB) May 26, 2017
DiSa Digital Safety USA, provider of the world's first entirely digital asset protection solution, has accepted an invitation from the ECR Community Shrink and OSA Group to present the Point-of-Sale Activation (PoSA) solution at the group's upcoming meeting on shrink.
DiSa CEO Adam Hartway will attend their team meeting in Dusseldorf, Germany on June 1, 2017 to discuss the latest results from the US-based PoSA rollout to the world's largest retailer. Mr. Hartway will share the most recent results from the ongoing rollout which began earlier this month with attendees from leading European retailers and manufacturers.
The meeting, supported by leading academics, will focus on new research and developments that improve loss prevention methods and results in the European retail environment.