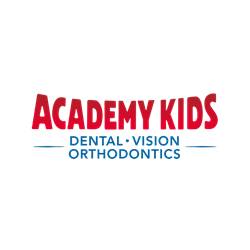 Colorado Springs, Colorado (PRWEB) May 24, 2017
Academy Kids Dental, Vision & Orthodontics, a leading provider of high-quality dental and vision care to children aged 6 months to 20 years in Colorado Springs and Pueblo, will participate in Red Nose Day to support programs to end child poverty.
Comic Relief Inc.'s Red Nose Day, held May 25, 2017, raises funds for worldwide efforts to end child poverty. Each year, volunteers show their support for Red Nose Day by:

Donning red noses from Walgreen's on May 25. Proceeds from this supports Red Nose Day charities.
Fundraising in local communities.
Participating on social media with #RedNoseDay.
Half of the funds raised through Red Nose Day help children in America; while the remaining funds support children in Latin America, Asia and Africa.
At Academy Kids Dental, Vision & Orthodontics in Colorado Springs and Pueblo, Colorado, staff will celebrate Red Nose Day by wearing red noses on May 25. Patients and their families are welcome to participate by wearing their own red noses and with coloring sheets in every office.
The Guide to Children's Dental Care in Medicaid states that tooth decay is the single most common chronic condition in children in the United States. Dental health problems disproportionately affect minority and low-income children. And, affordable pediatric dental care is an under met need in the United States. For lower-income and minority children, the likelihood of having regular dental checkups is much lower; and these children also suffer increased rates of tooth decay with 80 percent of cavities in permanent teeth impacting just 25 percent of U.S. children.
About Academy Kids Dental, Vision & Orthodontics
Academy Kids is 100% focused on delivering quality care to children in underserved communities. With offices nationwide, the company has been helping children ages six months through 20 years gain access to quality Dental, Vision and Orthodontic care since 2006. Their kid-friendly Pueblo Vision center opened in mid-2016 making it fun, easy and affordable for Colorado children to thrive.
To learn more visit mydentalvisioncare.com/rednose, or call us at (719) 323-2366.
All services are performed by state-licensed physicians.
###