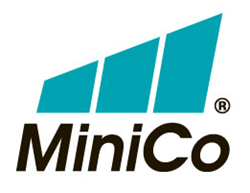 MiniCo's over 40 years of experience as a program administrator offers a dynamic platform to build the professional liability division.
Phoenix, AZ (PRWEB) May 30, 2017
MiniCo Insurance Agency has announced that it will offer a miscellaneous professional liability insurance program to provide errors and omissions (E&O) coverage for a vast spectrum of professional service providers. Miscellaneous professional liability insurance helps to protect these businesses from claims that may arise in the performance of professional services. Rick Paladino will manage the program as the Senior Vice President and department head of the Professional Liability Department within the MiniCo Casualty Division located in MiniCo's Woodbury, N.Y., offices. The company will begin offering coverage on July 3, 2017.
MiniCo's miscellaneous professional liability program will offer worldwide coverage on a claims made form with a schedule of professional services crafted for each risk and capacity of up to $5 million on a primary or excess basis. Coverages will include duty to defend, supplemental payments, spousal liability, and regulatory/administrative actions reimbursement. Optional coverages will include contingent BI/PD coverages, copyright and trademark infringement, punitive damages, personal injury, and independent contractors. This is a sampling of available coverages. Each risk will be underwritten individually, and additional coverage options may be available.
The program will be available exclusively through a select group of wholesalers. Appointment requests may be submitted to Rick Paladino. Targeted classes of business will include advertising agencies, billing services, computer data processing, dispute resolution services, event planners, expert witnesses, graphic designers, insurance agents/brokers, marketing and public relations, property managers, real estate services, and tax preparation/bookkeeping.
Mr. Paladino commented, "MiniCo's over 40 years of experience as a program administrator offers a dynamic platform to build the professional liability division, and both agents and policyholders will benefit from MiniCo's excellent customer service, ability to write a wide range of professional services, and underwriting staff with over 20 years of experience writing these risks."
Rick Krouner, President, MiniCo Casualty Division, stated, "We are looking forward to working with Rick to grow the miscellaneous professional liability program and anticipate that he will work with many of our existing producers as well as specialists in the professional liability classes."
MiniCo President and CEO Mike Schofield said, "MiniCo is committed to developing new insurance programs for a variety of industries, and the new miscellaneous professional liability program will benefit from Rick's leadership and in-depth experience in this market."
About MiniCo Insurance Agency, LLC
MiniCo Insurance Agency, LLC, was founded in 1974 as a provider of specialty insurance products and publications for the self-storage industry. Today the company is a program administrator offering multiple specialty property and casualty insurance products for a variety of unique industries and exposures. MiniCo Insurance Agency, LLC, the parent company of MiniCo Insurance Agency of Canada, Incorporated, is a member of the Aran Insurance Services Group. For more information, please visit http://www.minico.com.