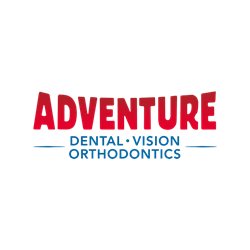 Colorado Springs, CO (PRWEB) May 24, 2017
Adventure Dental, Vision & Orthodontics, a leading provider of high-quality dental and vision care to children aged 6 months to 20 years, will be supporting Red Nose Day – an annual event that aims to end child poverty.
At Adventure Dental, Vision & Orthodontics locations in Colorado, Kansas, Maryland, New Mexico, Virginia, and Washington, D.C. staff will support Red Nose Day by wearing red noses on May 25. Children will be invited to join in and participate with coloring contests and wearing their own red noses.
Dental health issues disproportionately impact low-income and minority children. Access to affordable dental services for children continues to be an under met need in the United States. In fact, according to the Guide to Children's Dental Care in Medicaid, tooth decay is the single most common chronic disease among U.S. children. Lower-income and minority children are far less likely to have routine dental checkups and suffer disproportionate rates of tooth decay with 80 percent of cavities in permanent teeth impacting just 25 percent of U.S. children.
Comic Relief Inc.'s Red Nose Day, held May 25, 2017, is an annual event to raise funds that support ending child poverty worldwide. Red Nose Day encourages volunteers nationwide to provide help, by:

Wearing red noses purchased from Walgreen's on May 25. Proceeds from red noses purchased support Red Nose Day.
Hold Red Nose Day fundraisers in local communities.
Share Red Nose Day on social media with #RedNoseDay.
Of the money raised by the public through Red Nose Day, 50% is used to help children in America, and 50% goes toward transforming the lives of children in the poorest communities in Latin America, Asia and Africa.
About Adventure Dental, Vision & Orthodontics
Adventure Dental, Vision & Orthodontics is 100% focused on delivering quality care to children in underserved communities. With offices nationwide, Adventure Dental, Vision and Orthodontics has been helping children ages six months through 20 years gain access to the care they need since 2006. Their kid-friendly offices and caring staff take the fear out of dental visits, making it fun, easy and affordable for children to thrive.
To learn more visit mydentalvisioncare.com/rednose, or call us at (719) 323-2366.
All services are performed by state-licensed physicians.
###