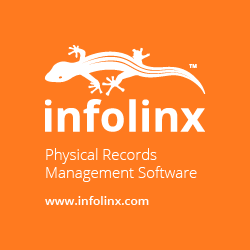 Kensington, MD (PRWEB) May 25, 2017
Today, Infolinx, a leading provider of enterprise records management software, announced the implementation of Infolinx WEB™ by Grand Prairie Independent School District in Texas. Located in the Dallas-Fort Worth area, the award-winning Grand Prairie Independent School District has more than 29,000 students and includes 42 schools, ranging from early education to high school.
Grand Prairie Independent School District (GPISD) has a multitude of records to manage, made more challenging when students move from campus to campus, or even out of the school district. School districts are required to adhere to strict local and state record retention policies, a task that can be automated using software tools.
The application for GPISD features advanced retention supporting an unlimited number of time or event-based retention schedule record series defined by configurable meta-data fields.
Looking to upgrade from their legacy records management system, GPISD turned to Infolinx to provide a more advanced and contemporary feature set that guaranteed consistent and efficient access to important records. With Infolinx, GPISD can track physical records at both the file and the box levels, offering greater visibility and scope to records from over 100 departments.
Faced with the challenge of using a legacy software product, customer service and product support were key factors in their decision to upgrade to Infolinx.
The latest features of Infolinx WEB 3.5 include digital content management, expanded integrations with leading enterprise content management and off-site storage providers, multiple language support, extended search capabilities, and configurable email notifications to streamline in-app communication between users.
About Infolinx®
Infolinx is a leading provider of records management software solutions for physical records management and digital content management. Its solutions enable organizations to efficiently access and manage critical records and information from a single, browser-based application.
Available on-premises or in the cloud, Infolinx software solutions are implemented across a variety of industries, including financial services, pharmaceutical, healthcare, legal, and local, state, and federal governments. To learn more, visit http://www.infolinx.com.