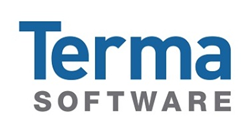 Many of our customers and prospects are challenged by not only time constraints, but also the lack of resources needed to analyze and develop service models for workload automation
Boulder, CO (PRWEB) May 24, 2017
Terma Software introduced its Workload Service Model for optimization of Workload Automation environments over a year ago, in order to address the growing challenges organizations are facing with their workload solutions as complexity continues to grow. Since the introduction of this service offering, Terma has experienced significant growth and interest in the services that help to optimize batch workload environments as well as manage their inherent complexity. These services take a process based approach and employ both operational and statistical analyses to address inefficiencies and lack of insight into the management of the highly complex interdependent processes used to support critical business activities.
Shane Hade, CEO of Terma comments, "Many of our customers and prospects are challenged by not only time constraints, but also the lack of resources needed to analyze and develop service models for workload automation. Our service models help identify inefficient practices used within workload scheduling solutions such as AutoSys, CA 7, and Tidal. Once these models are applied and aligned with redesigned operational practices, a more reliable and efficient service can leveraged."
Jim Anderson, VP, Product Strategy, Sales & Marketing says, "Our professional service business has grown significantly due to a need in the workload automation customer base to drive more efficiency within IT operations. The capabilities inherent in our analytics solution, combined with the knowledge and experience of our consultants, helps customers develop a more efficient and reliable approach, insuring that the implemented processes meet their desired expectations. The Terma Workload Service Model is what drives this."
About TERMA SOFTWARE
Over the past decade Terma has developed the industry's most comprehensive knowledge of workload data and the ability to leverage that understanding to provide measurable business analytics. Terma's products, TermaUNIFY (formerly JAWS), TermaINSIGHT, and TermaVISION enable companies to optimize their workload processing and realize more value from their automation tools by providing SLA management, forecasting, prediction, business intelligence, reporting, simulation, and modeling for CA Technologies' CA 7 and AutoSys, and Cisco's Tidal Workload Automation. Availability for both IBM IWS and BMC ControlM are coming soon. The products are available as SaaS and on premise solutions. The solution ensures that companies can lower their costs and improve the reliability and performance of their mission critical workloads.
For more information, please contact Jim Anderson at 303.396.0454 or email Jim(at)TermaLabs.com.