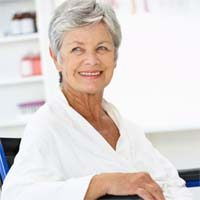 The combination of immunotherapy and radiation therapy may...enhance antitumor response.
(PRWEB) May 25, 2017
Doctors in Pennsylvania have released their report on the potential therapeutic value of combining immunotherapy drugs with radiotherapy in the treatment of malignant pleural mesothelioma. Their study is the subject of a new article at Surviving Mesothelioma. Click here to read it now.
The University of Pennsylvania analysis looked at studies that combined immunotherapy drugs like Keytruda (pembrolizumab), avelumab, and nivolumab with radiation treatments to positively impact mesothelioma survival.
"The combination of immunotherapy and radiation therapy may allow for complimentary immunologic effects that can enhance antitumor response," writes Dr. Evan W. Alley of the Hematology and Oncology Division at Penn Presbyterian Medical Center.
The article in Translational Lung Cancer Research recommends that more clinical trials be conducted on the combined effects of these two immunomodulatory therapies in the treatment of mesothelioma.
"If it can be shown that these two therapies can enhance one another's effectiveness and boost mesothelioma survival, it could open up a new set of treatment options for patients who currently have few viable choices," says Alex Strauss, Managing Editor for Surviving Mesothelioma.
To read more about the synergistic effects of immunotherapy drugs and radiation on mesothelioma tumors, see Immunotherapy and Radiation: A Powerful Mesothelioma Combo, now available on the Surviving Mesothelioma website.
Alley, EW, et al, "Immunotherapy and radiation therapy for malignant pleural mesothelioma", April 2017, Translational Lung Cancer Research, pp. 212-219, http://tlcr.amegroups.com/article/view/13139/10997#B39
For more than a decade, Surviving Mesothelioma has brought readers the most important and ground-breaking news on the causes, diagnosis and treatment of mesothelioma. All Surviving Mesothelioma news is gathered and reported directly from the peer-reviewed medical literature. Written for patients and their loved ones, Surviving Mesothelioma news helps families make more informed decisions.