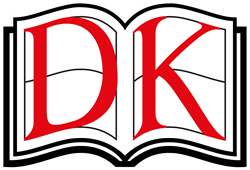 New York, NY (PRWEB) May 25, 2017
DK Eyewitness Travel today released a list of the 15 Best U.S. Cities for a Long Summer Weekend. Chosen by DK's in-house travel experts, these cities range from college towns boasting UNESCO World Heritage Sites and prestigious wine trails to ski villages open for snow skiing and snow boarding into July. For those eager to make the most of summer, these cities and towns are a must for any traveler's summer bucket list.
With just 15 weekends between Memorial Day and Labor Day, DK's experts had their work cut out for them to identify the very best destinations for a long summer weekend. The cities that made the final cut meet the interests of all different types of people, from lakeside loungers (Traverse City, MI) to sunrise-seekers eager to see the first sunrise in the U.S. (Bar Harbor, ME). The list also includes cities just right for festival lovers (Cincinnati), foodies (Asheville, NC) and outdoorsy types (Coeur d'Alene, ID).
"The time is now to plan out summer weekends in order to make the most of every last drop of summer," said Georgina Dee, publishing director, DK Travel. "Since Labor Day always seems to sneak up on us, marking the unofficial end of summer, we put together a fantastic list of destinations that offers the perfect mix of lakes, beaches, college towns, ski resorts, national parks and urban cities. Each one of these U.S. cities is truly worthy of a long weekend this summer."
DK Eyewitness Travel, an award-winning travel guide book publisher, has more than 200 travel titles under the Eyewitness Travel and Top 10 brands. Many popular U.S. destinations are covered in travel guides like DK Eyewitness Travel Guide: USA, which has been updated and was re-released this spring.
15 Best U.S. Cities for a Long Summer Weekend
1. Louisville, Kentucky
2. San Antonio, Texas
3. Buffalo, New York
4. Asheville, North Carolina
5. Mammoth Lakes, California
6. Traverse City, Michigan
7. Cincinnati, Ohio
8. Sacramento, California
9. Pittsburgh, Pennsylvania
10. Brunswick Islands, North Carolina
11. Minneapolis-St. Paul, Minnesota
12. Coeur d'Alene, Idaho
13. Bar Harbor, Maine
14. Charlottesville, Virginia
15. Stowe, Vermont
The full list of cities and why each was chosen as one of the best for a long weekend this summer, visit: https://www.traveldk.com/article/best-us-cities-for-weekend-breaks-this-summer/.
About DK
DK is the bestselling and award-winning publisher known for informing, entertaining, and educating global audiences through beautifully designed content. DK also publishes the Eyewitness series for children and Eyewitness Travel Guides. Prima Games, Alpha Books, and Rough Guides are also available from DK, a division of Penguin Random House. http://www.dk.com
# # #