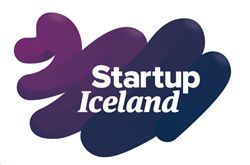 "Over the past 6 years, Startup Iceland has contributed significantly to an increased international interest in Icelandic startups and sparked deal flow for a growing number of entrepreneurs and investors," said Startup Iceland founder, Bala Kamallakharan
Reykjavik, Iceland (PRWEB) May 25, 2017
Startup Iceland, the annual international entrepreneur conference, which takes place in Reykjavik, Iceland, between 31 May - 1 June 2017, will explore health and personal data in a post-GDPR digital economy. The 2-day event will bring together entrepreneurs, investors and influencers in Health and Personal Data to discuss the European GDPR impact on business, consumers and international economies.
Iceland's Prime Minister Bjarni Benediktsson will open the event's speaker program at Harpa Conference and Event Center on 31 May.
"Over the past 6 years, Startup Iceland has contributed significantly to an increased international interest in Icelandic startups and sparked deal flow for a growing number of entrepreneurs and investors," said Startup Iceland's founder, Bala Kamallakharan. "The success of the event is attributable to the value it has created annually for attendees through its timely content programming and by bringing together some of the most influential individuals in business and investment from Iceland, North America and Europe."
Author and Co-founder of Jaywalk, John Biggs, will serve as MC for the event. International speakers will include Brad Burnham, Managing Partner, Union Square Ventures; Maria Soloveychik, Founder, SyntheX Lab; Arvind Gupta, Venture Partner, SOS Ventures; Anitha Jayaprakash, Founder, Girihlet; Jeff Slobotski, Founder, Router Ventures; Jerry Colonna, Coach and Co-founder, Reboot; Michelle Morrison, Design Program Manager, Facebook; Josh Allan Dykstra, Author, "Igniting the Invisible Tribe: Designing An Organization That Doesn't Suck"; Julian Ranger, Founder, Digi.me; Melissa Jun Rowley, Journalist and Co-founder, Resolve accelerator; and Ida Tin, CEO and Co-founder, Clue.
The international speakers will be joined by mentors, investors and entrepreneurs in the Icelandic business community such as Thorvardur Sveinsson, Executive Director, Vodafone Iceland, Svana Gunnarsdottir, Partner, Frumtak Ventures; Einar Gunnar Gudmundsson, Corporate Entrepreneur, Arion Bank; Salome Gudmundsdottir, CEO, Icelandic Startups; Freyr Holm Ketilsson, CEO, Dattaca Labs; Dr. Tryggvi Thorgeirsson, Founder and CEO, SidekickHealth; Tristan Gribbin, Co-founder and CEO, FLOW VR; Joi Sigurdsson, Co-founder and CEO, Crankwheel; Thorsteinn Fridriksson, Founder, Plain Vanilla Games; and Sandra Mjoll Jonsdottir-Bush, Co-founder, Platome.
Additionally, the winners of Stökkpallurinn and the 2017 class of Startup Reykjavik entrepreneurs will be announced on stage at the close of the day.
The conference program will close on 1 June at Haskolinn Reykjavik with Startup Iceland's renowned "office hours" style mentoring sessions, where attendees have the unique opportunity to meet one-to-one with the event speakers and other seasoned executives and influencers.
Who attends?
Entrepreneurs, startup founders, senior executives, venture fund managers, angel investors, financial institutions, government agencies, business journalists, business students, and those involved in the business of value creation and growth attend Startup Iceland.
Participants represent startup communities from Iceland, the US and Europe. Attendees learn strategies that are immediately applicable to their own businesses and communities.
Startup Iceland partners include: Icelandair Group, Dattaca Labs, Haskólinn Reykjavík, Vodafone, Embassy of The United States of America, Frumtak Ventures, Deloitte Ísland, Federation of Icelandic Industries, Promote Iceland (Íslandsstofa), Innovation Center Iceland, City of Reykjavik, Iceland Ocean Cluster (Sjávarklasinn), NSA Ventures (Nýsköpunarsjóður), Sigur Digital Agency, IE Business School, Bungalo.com and TeqHire.com.
For tickets and information, please visit startupiceland.com.
About Startup Iceland
Founded by investor Bala Kamallakharan in 2012, the Startup Iceland Conference (#startupISK) brings together leaders from Iceland, the global community of entrepreneurs, enterprise businesses and government to discuss and create solutions to promote economic growth in startup communities throughout the world.
The conference is a 2-day event that includes single track conference presentations by leaders from startup communities throughout the world, as well as several conference-adjacent networking and business development opportunities including "office hours" style mentoring sessions. For more information, please visit StartupIceland.com.