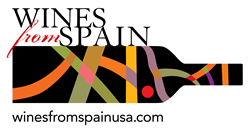 Aspen, CO (PRWEB) May 25, 2017
Wines from Spain, a division of the Trade Commission of Spain, is sponsoring the Food & Wine Classic in Aspen for the 25th consecutive year. Since the first Classic in 1978, the event has been used to kick off the Aspen summer season and features wine tastings, cooking demonstrations, featured speakers and cooking competitions. Once again, Wines from Spain looks forward to its participation as the only country with its own dedicated wine tent.
"The Food & Wine Classic is the premier festival in which to show off the range of wines that Wines from Spain has to offer," says Katrin Naelapaa, Director of Wines from Spain. "We are excited to be part of the 35th anniversary of the Classic and celebrate 25 years of sharing the wonders of Spain with Aspen attendees. We look forward to capturing the essence of the world of Spanish wine in our tent and guiding guests through their exploration of Spain's wines and food."
Wines from Spain will kick off the weekend on June 15 with its invitation-only welcome celebration, featuring 2015 Food & Wine Best New Chef Katie Button, chef and owner of Cúrate and Nightbell and author of the new cookbook Cúrate: Authentic Spanish Food from an American Kitchen. Button's Spanish tapas menu will complement a selection of wines representing the rich traditions of Spanish winemaking.
Festival guests will also have the opportunity to learn more about Spain's wine and food traditions during several seminars being offered throughout the weekend:
Remarkable Rioja led by Ray Isle, Food & Wine Executive Wine Editor

Friday, June 16, 10:00 a.m. – 10:45 a.m.
Saturday, June 17, 10:00 a.m. – 10:45 a.m.
Spain's New Voices led by Helen Johannesen, 2016 Food & Wine Sommelier of the Year and Wine Director at Animal, Son of A Gun, Trois Mec, Petit Trois, Jon & Vinny's and Helen's
Friday, June 16, 2:00 p.m. – 2:45 p.m.
Saturday, June 17, 2:00 p.m. – 2:45 p.m.
Entertaining in Spain: Paella vs. Fideos hosted by James Beard Award Winner Chef Jamie Bissonnette & Chef Ken Oringer
Friday, 16th June, 10:00 a.m. – 10:45 a.m.
For more information about Wines from Spain, visit http://www.winesfromspainusa.com. For questions about Wines from Spain or their involvement with the Food & Wine Classic, please contact Stephen Schmitz or Cristina Rodriguez of Colangelo & Partners.
About Wines from Spain
The Spanish Institute for Foreign Trade (Instituto Español de Comercio Exterior, ICEX) is the authorized governmental platform for the promotion of Spanish exports and Spanish companies' international growth. Vinos de España - or Wines from Spain - is ICEX's brand for a wide range of promotional and educational activities designed to inform trade and consumers abroad about quality Spanish wines. Wines from Spain has been promoting Spanish wines in walk-around tastings to press, trade and consumers in the United States for over 30 years. Each year, Wines from Spain hosts Spain's Great Match events, an opportunity to sample and learn about a variety of the world's most sought-after Spanish wines paired with tapas from the top-rated area Spanish restaurants.