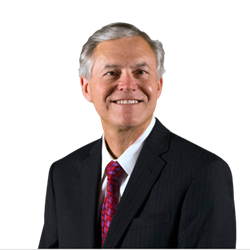 Houston, Texas (PRWEB) May 25, 2017
Based in Houston and founded in 1999, CORDA Investment Management, LLC, is a leading investment firm. Their investment philosophy emanates from Warren Buffett's contrarian and value approach. Corda invests in strong businesses that are trading at a discount to their intrinsic value. While the global market, poised for the best earnings growth since 2011, is roaring, Corda advises investors to remain cautious and continue to look for value opportunities.
United States markets are showing signs of strength, but political uncertainty and an uneven economy add more risk than what appears at first blush.
CORDA founder Bonner C. Barnes says, "Investors are pricing in across the board tax reductions and an Obamacare repeal and assuming both will be a boon to the economy. The truth is nobody knows what the real effect of this will be or if either will happen at all."
Barnes is a devotee of Buffett's ideals: Honesty and integrity, learning from mistakes and staying rational. These are his core beliefs. In these uncertain times, staying close to these ideals is just as important as it ever was for the Houston-based firm.
"Now more then ever is the time to stick to our tried and true value investing system. We like to get greedy when others are fearful, and fearful when others are greedy. We have no problem underperforming the bull market because we beat the bear market. In the end, we're way ahead because we've preserved and grown our capital," Says Barnes.
CORDA's team of advisors are deeply committed to their responsibility to their clients. They have earned the trust of more than 1000 families, customizing each client's portfolio with a keen eye towards that client's individual needs and goals. They have won an extensive list of awards, including recognition from both Forbes and Barron's.
About Corda Management
CORDA Investment Management, LLC is an investment advisory firm that provides wealth management services for clients nationwide. CORDA's headquarters is located at 8955 Katy Freeway, Suite 200, Houston, Texas 77024. For more information, call the Houston office at 281-407-1531 or visit the website at http://www.cordamanagement.com/.