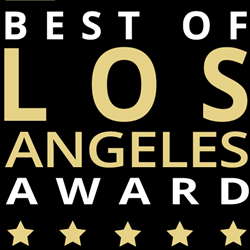 Santa Monica, CA (PRWEB) May 25, 2017
The "Best of Los Angeles Award" community, formed 2 1/2 years ago to celebrate the best people, places and things in the city of Los Angeles, has now passed the 3,000 member mark according to BoLAA coordinator, Aurora DeRose.
"The purpose of the BoLAA community is to spotlight the best businesses of all kinds in Los Angeles to our members" said DeRose. "Our slogan remains, no ads, no B.S., only the best."
The BoLLA community began and remains on Facebook and allows members to easily share information with friends.
"Every week, thousands of professionals from all over Southern California visit our page to seek information and purchase decision guidance," said DeRose.
To become a free member of the "Best of Los Angeles Award" community, simply visit this page and click "Like" https://www.facebook.com/BestofLosAngelesAwards/
###