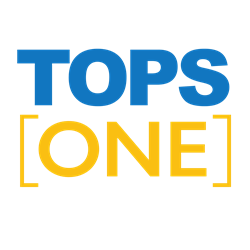 When we looked at TOPS [ONE] we saw so many opportunities for our clients and our employees.
Clearwater, FL (PRWEB) May 25, 2017
Steward Property Services, a full service association management company in northern California, has chosen TOPS [ONE] Condo and HOA management app for the accounting and management of their community association portfolio.
Steward Property Services (SPS) is a 26 year old company that has emerged as the local leader in Association Management through a focus on service, education and communication with their clients. SPS manages both commercial properties and residential common interest developments. The company takes great pride in using technology to create efficiencies that allow their managers to provide a premium level of service to their clients.
Jeff Farnsworth, currently the President and CEO of SPS, joined the team in 2006. "We were using accounting software that was geared more toward leasing and rentals than common interest developments. Coming from an operations background, I immediately began researching and testing applications geared toward our specific industry. TOPS stuck out among all of the others as a centralized database that allowed management and accounting to work together seamlessly. This also gave our managers access to certain financial reports that assisted them in discussing large projects or financial hurdles more effectively with our clients."
Since then, Farnsworth has continued to evaluate available industry programs, and has chosen to stick with TOPS, "because it handles both accounting and management tasks more efficiently than any other program we tested."
The newest addition to TOPS Software's suite of products, TOPS [ONE], is an all-in-one web-based application for managing community associations. This full-stack community management and accounting application harnesses the power of automation technology to help management companies automate day-to-day operations so they can focus on the service side of their business.
The technological bump that TOPS [ONE] brought to the table appealed to Farnsworth: "When we looked at TOPS [ONE] we saw so many opportunities for our clients and our employees. Having the ability to access information and process maintenance requests and violations instantaneously is an incredible time saver for our managers. This will allow us to provide a higher quality of service and we are excited to step into the next generation of association management."
With one in four homes in America being a part of a community association, the ability to properly manage association financials and provide support to boards of directors is increasingly more important. For the management companies who serve these communities, automation is a key element to the success of their business because it frees up the community managers to spend more time on the customer service aspect of their business.
"We are excited to work with Steward Property Services," says Patrick Hixson, Director of Sales for TOPS Software. "Community associations are desperately in need of modern, fiscally transparent management services. Management companies like this are using TOPS [ONE] to address their clients' needs through better technology."
About Steward Property Services
Steward Property Services, Inc. has been setting the standard for association management since 1991. SPS currently manages 75 associations in Northern California, both residential and commercial. Our staff is composed of certified managers and support staff who participate in ongoing education to keep up with an industry that ebbs and flows with the changes in state legislation. Learn more about Steward Property Services at http://www.stewardprop.com
About TOPS Software
TOPS Software, the leader in Condominium and HOA management software solutions, is committed to providing modern technological solutions to the community association management industry. TOPS products are used by thousands of organizations to manage millions of homes across the United States. Learn more about TOPS at http://www.topssoft.com.