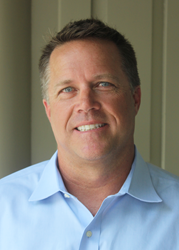 We have built an impressive sales team with advanced abilities to understand, anticipate and satisfy our clients' needs.
Rockville, Maryland (PRWEB) May 31, 2017
Accelovance, Inc., a global contract research organization (CRO) specializing in oncology, vaccines/immunology and general medicine, recently hired Christine Lys and Katie Winter as Associate Vice Presidents, Business Development.
Christine Lys is located in San Diego, CA and is responsible for clients in the Western US region. She has been in the clinical research industry for more than 20 years, most recently with a specialized medical device CRO combining strategic consultation and services. Christine brings to Accelovance a strong background in clinical research methodology across therapeutic areas and treatment types including pharmaceutical, biologic and medical device. She is an advocate for optimal research efficiencies, having represented software companies' solutions to collect and analyze patient and clinical data. Christine holds a BS in Psychology, a Master's in Biology from Case Western Reserve University and has authored/co-authored many clinical manuscripts and abstracts.
Katie Winter is located in the Boston, MA area and is responsible for clients in the Northeast US region. She brings an equally impressive background, with over 16 years of consultative CRO sales experience, significant drug development knowledge and degrees in both Business Management and Nursing. Katie's career focus has been on clinical trial management in all phases of drug development: Phase I through Phase III, proof of concept studies, dose-escalation, post-marketing approval, risk evaluation and mitigation strategies (REMS) and disease registries. She also has hands-on experience managing a Phase I Clinical Research Unit that performed healthy volunteer studies for pharmaceutical clients. Prior to joining Accelovance, Katie worked for a variety of CROs, including specialized/niche companies, mid-sized therapeutically focused firms and one of the industry's largest CROs.
"Over the past year we have built an impressive sales team with advanced abilities to understand, anticipate and satisfy our clients' needs," said Bruce Wakeman, Vice President of US Business Development. "Christine and Katie are the consummate CRO business development professionals and we're delighted to have them join our growing team."
Accelovance CEO Steve Trevisan added, "Part of being a great company is the ability to attract the best talent in the industry, and we have done exactly that with the hiring of Katie and Christine. They are seasoned salespeople and are already delivering unique value to our clients."
About Accelovance -- Accelovance, Inc., headquartered in Rockville, MD, is an industry award-winning global Contract Research Organization (CRO) focused primarily in oncology, vaccine/immunology and general medicine clinical research. As a clinical services provider to the pharmaceutical and biotechnology industries, Accelovance offers comprehensive clinical development services including management and implementation of Phase I-IV clinical trials, supportive research centers, and a clinical engagement solution utilized for recruitment, post-marketing surveillance, and long-term survival follow-up. For more information, visit the company's Web site at http://www.accelovance.com.