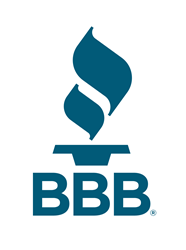 Tulsa, OK (PRWEB) May 25, 2017
Better Business Bureau Serving Eastern Oklahoma has sent a letter to the attorneys general of four states regarding the marketplace conduct and complaint history of a major car rental company based in Tulsa.
In the past three years, over 830 complaints have been filed with BBB against the company; all were handled by the BBB Serving Eastern Oklahoma as the designated Corporate Customer Service location for the company. A review of these complaints and allegations indicated a pattern of complaints in three major areas: Sales Practices, Billing and Collection, and Contracts (see attached letter for details). More than ten percent of the complaints were from consumers in two states, California and Florida.
"BBB has attempted to address the pattern of complaints with [the company] on several occasions over the past three years," notes Amie Mitchell, president and CEO of BBB Tulsa. "The most recent attempt was on March 29, 2017, in a letter sent by certified mail. The business failed to respond. Because consumers are still coming to us with the same complaints, week after week, we felt we had no choice but to turn this matter over to law enforcement."
For the complete press release: go.bbb.org/2rUhGjP
For the letter to the attorneys general: go.bbb.org/2qZJwuK
For BBB tips on renting a car: go.bbb.org/rentalcar
ABOUT BBB: For more than 100 years, Better Business Bureau has been helping people find businesses, brands and charities they can trust. In 2016, people turned to BBB more than 167 million times for BBB Business Profiles on more than 5.2 million businesses and Charity Reports on 11,000 charities, all available for free at bbb.org. The Council of Better Business Bureaus is the umbrella organization for the local, independent BBBs in the United States, Canada and Mexico, as well as home to its national and international programs on dispute resolution, advertising review, and industry self-regulation. BBB Serving Eastern Oklahoma is headquartered in Tulsa and provides services to businesses and consumers in 23 counties, including more than 2,800 BBB Accredited Businesses.
MEDIA CONTACTS: For more information, journalists should contact Katherine Hutt in New York (212-705-0131 or khutt(at)council.bbb(dot)org) or Shannon Spainhour in Oklahoma (918-295-2409 or sspainhour(at)tulsabbb(dot)org)