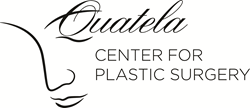 Rochester, NY (PRWEB) May 30, 2017
Dr. Emese Kalnoki, a highly-trained plastic surgeon, has joined board certified surgeons Dr. Vito Quatela and Dr. William Koenig of the Quatela Center for Plastic Surgery in Rochester, NY. With seven years of private practice experience, Dr. Kalnoki specializes in aesthetic and reconstructive breast surgery and body contouring procedures.
"We are delighted to have Dr. Kalnoki join our plastic surgery practice. Her surgical expertise combined with an unwavering dedication to patient care sets Dr. Kalnoki apart from others in the field and makes her a perfect fit at the Quatela Center," said Dr. Vito Quatela.
"Our business has grown exponentially over the past few years and we have been looking for an additional surgeon. Dr. Kalnoki brings a female perspective and unique skill set to our organization. She will be an excellent complement and addition to what we offer patients," stated Dr. William Koenig.
Dr. Kalnoki previously resided in Arizona where she owned and operated a successful plastic surgery practice in the Phoenix Valley area. During that time, she took a particular interest in reconstructive breast surgery to address the effects of breast cancer and performed approximately 400 breast reconstruction procedures and 350 breast reconstruction revisions. She also dedicated much of her practice to body contouring plastic surgery, particularly those procedures used to address the effects of weight loss or pregnancy.
Dr. Kalnoki graduated with a Bachelor of Science degree in Biochemistry from the University of Chicago, while also completing a minor in Egyptology. She obtained a Master of Science degree in Biology before going on to study medicine in her home state of Ohio at Wright State University. Dr. Kalnoki completed five years of general surgery training at Banner Good Samaritan Hospital in the Phoenix Integrated Surgical Residency program. She went on to the University of Louisville in Kentucky for her two-year training in plastic surgery.
Due to her passion for breast and body contouring surgery, Dr. Kalnoki did further specialty fellowship training in Grand Rapids, MI with Dr. Dennis Hammond, an internationally recognized breast and body surgeon. During her fellowship, Dr. Kalnoki gained expertise in performing demanding surgical procedures such as body contouring after weight loss and the SPAIR breast reduction, which minimizes scarring compared to traditional techniques. She also gained great experience in complex aesthetic and reconstructive breast surgeries and revisions.
To learn more about Dr. Kalnoki and/or the Quatela Center for Plastic Surgery, visit Quatela.com or call 585.244.1000.