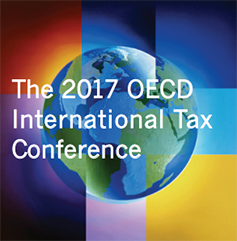 Chicago, Illinois (PRWEB) May 30, 2017
ktMINE, an intellectual property (IP), innovation, and intangible asset information services firm, announced today they are a sponsor of the 2017 Organisation for Economic Co-operation and Development (OECD) International Tax Conference, taking place from June 5-6, 2017 in Washington, DC.
The conference is hosted by the OECD, United States Council for International Business (USCIB) and Business Industry Advisory Committee (BIAC), in cooperation with The International Fiscal Association (IFA)-USA,International Tax Policy Forum (ITPF), National Foreign Trade Council (NFTC), Organization for International Investment (OFII), Tax Council Policy Institute (TCPI), Tax Executives Institute (TEI) and Tax foundation, and will give small businesses a unique opportunity to interact with key representatives from the OECD Centre for Tax Policy and Administration and senior tax officials from around the globe.
ktMINE will be sponsoring the attendee badge lanyards for the conference. Brett Schoell, Business Development Manager, and Michael Taylor, Chief Technology Officer will be in attendance. Since the inception of OECD's base erosion and profit shifting (BEPS) guidelines, ktMINE has been a vocal and influential member within the tax community. Having contributed to several calls for comment from the OECD, including the January 2017 BEPS discussion draft, ktMINE has been a consistent and trusted voice in creating current guidelines. ktMINE representatives will be sharing more information on the subject, including what data is available and how it can aid in compliance.
The 2017 conference will focus on key topics such as tax reform trends, improving tax uncertainty, multilateral convention to implement tax treaty related measures to prevent base erosion and profit shifting, transfer pricing, inclusive framework on BEPS and developing countries and more.
For additional information about the 2017 OECD International Tax Conference, please visit the conference website.