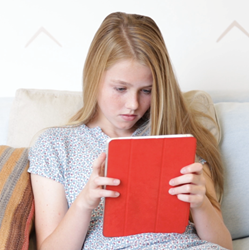 San Francisco, CA (PRWEB) May 25, 2017
So much socialization happens through connected devices. As a parent, this raises the crucial question of how to keep your child safe in that environment, but still let them explore and harness the technology. KoalaSafe – a parental control router that lets you easily manage the time your child spends surfing the net – is the answer. For all parents, online media safety is a huge concern. With a foundation of tech savvy, loyal customers KoalaSafe is ready to broaden their audience to mainstream parents everywhere. On May 27, KoalaSafe will officially roll out across Target retail stores, making online safety as easy as hitting your closest Target. This is a direct result of the massive demand by parents to have their children stay safe online.
As CEO Steven Pack says, "Every year, we understand a little more about the effects of excessive screen time on kids. Earlier this month the Pediatric Society released a finding that further research was needed to confirm the link between screen time and delayed speech in those children 0-18 months old. At the same time, new threats arise every week. We recently had to notify our KoalaSafe Families of the dangers of the Yellow app, the so-called Tinder for Teens. The technology landscape moves so fast that parents need extra help. KoalaSafe provides that help."
Stop the endless hours spent online or worrying about what sites kids might get onto – simply set up KoalaSafe and let it do the rest:

Set time limits. Manage your own schedule for when your child's internet is on. When it shuts off, the kiddos know it's time to put down that device and play something else.
Manage access. Worried about your teen getting onto certain sites? Ease your mind – KoalaSafe can Block sites by category and applications by name.
Track usage. Stay informed with daily and weekly usage statistics. Protect and manage all devices from one mobile device interface!
All parents faced with obsessed, smart-device kids have a new ally on their side with KoalaSafe! With online regulation readily available for everyone, you can create your own family-friendly Wi-Fi access point and keep watch over all your devices with a way to easily manage your kid's screen time.
KoalaSafe originally came to fruition in March 2015 as a successful crowdfunded campaign. Completely funded by the growing demand from parents for online safety, KoalaSafe is a successful example of how quickly product innovation can happen through crowdfunding, be sold online, and then roll out in Big Box Stores. "The benefit of the crowd > online > retail route", Pack says, "is that you've already proven product-market fit and built your customer base. This significantly de-risks retails launches for both the company and the retail partner."
KoalaSafe is available online at https://koalasafe.com as well as Amazon, Walmart.com, and as of May 27, Target.
To learn more, watch this quick video http://bit.ly/2qXSFUL or visit koalasafe.com. For press inquiries contact alex(at)chicexecs(dot)com.
Contact:
Alex Ota
Senior Public Relations Account Executive
ChicExecs.com PR Firm/Channel Management
ChicBlvd Inc. LLC
820 Los Vallecitos Ste A-C
San Marcos, CA 92069
P: 949.292.0186