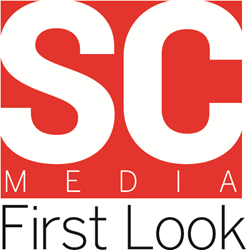 If you are an SAP shop (with others to follow shortly), you cannot afford to be without the tool, at least if you want your ERP system to be secure.
Boston, MA (PRWEB) May 25, 2017
Onapsis, the global experts in SAP and Oracle application cybersecurity and compliance, today announced its flagship product, the Onapsis Security Platform, has received a "First Look" review in SC Media's April 2017 Edition, an honor bestowed upon new and innovative information security solutions. The bottom line, according to the rigorous SC Media Labs: "If you are an SAP shop (with others to follow shortly), you cannot afford to be without the tool, at least if you want your ERP system to be secure."
In the review, SC Media's technology editor Peter Stephenson reports that Onapsis "addressed a market gap that needed to be filled. With today's attackers, going as did (allegedly) bank robber Willy Sutton, where the money is, the systems that hold that money need as never before to be protected. Onapsis drove a stake in the ground and became the go-to company for SAP security that goes well beyond segmentation of duties."
"Receiving this evaluation from SC Media Labs' team - recognized as the most objective, thorough and best in the industry - continues to validate Onapsis' commitment to providing the industry with the best solutions for securing their most critical assets. As Peter mentioned, we are filling a truly critical gap that some organizations aren't even aware of and has been a dangerous blind spot. SAP cybersecurity is becoming a board room initiative and requires a fully aligned organizational effort between security, IT and audit to ensure that these systems are completely protected," said Mariano Nunez, CEO and co-Founder, Onapsis. "We thank SC Media for helping to educate and advance the industry with innovative technologies and approaches."
Recognized as a "purpose-built system that addresses the unique security issues of ERP systems, particularly SAP," the Onapsis Security Platform (OSP) is the first SAP cybersecurity solution that automates vulnerability detection, threat response, and audit and compliance tasks for SAP systems. Version 1.8 of the Onapsis Security Platform includes integrations with several SIEM platforms, SAP Secure Network Communication (SNC) support, and custom module creation abilities. Through continuous monitoring, the Onapsis Security Platform delivers a near real-time preventative, detective and corrective approach for securing SAP systems and applications whether deployed on-premise, or in a private, public or hybrid cloud environment.
This "First Look" review follows on the selection of the Onapsis Security Platform as a 2016 Innovator by SC Media for Innovation in Security Infrastructure, awarded to products showing sustained innovation and performance and having contributed materially to the growth of the industry.
To read the full article, please visit: https://www.scmagazine.com/onapsis-security-platform-osp/article/647996/
About Onapsis
Onapsis cybersecurity solutions automate the monitoring and protection of your SAP applications, keeping them compliant and safe from insider and outsider threats. As the proven market leader, global enterprises trust Onapsis to protect the essential information and processes that run their businesses.
Headquartered in Boston, MA, Onapsis serves over 200 customers including many of the Global 2000. Onapsis' solutions are also the de-facto standard for leading consulting and audit firms such as Accenture, Deloitte, E&Y, IBM, KPMG and PwC.
Onapsis solutions include the Onapsis Security Platform, which is the most widely-used SAP-certified cyber-security solution in the market. Unlike generic security products, Onapsis' context-aware solutions deliver both preventative vulnerability and compliance controls, as well as real-time detection and incident response capabilities to reduce risks affecting critical business processes and data. Through open interfaces, the platform can be integrated with leading SIEM, GRC and network security products, seamlessly incorporating enterprise applications into existing vulnerability, risk and incident response management programs.
These solutions are powered by the Onapsis Research Labs which continuously provide leading intelligence on security threats affecting SAP and Oracle enterprise applications. Experts of the Onapsis Research Labs were the first to lecture on SAP cyber-attacks and have uncovered and helped fix hundreds of security vulnerabilities to-date affecting SAP Business Suite, SAP HANA, SAP Cloud and SAP Mobile applications, as well as Oracle JD Edwards and Oracle E-Business Suite platforms.
Onapsis has been issued U.S. Patent No. 9,009,837 entitled "Automated Security Assessment of Business-Critical Systems and Applications," which describes certain algorithms and capabilities behind the technology powering the Onapsis Security Platform™ and Onapsis X1™ software platforms. This patented technology is recognized industry wide and has gained Onapsis the recognition as a 2015 SINET 16 Innovator.
For more information, please visit http://www.onapsis.com, or connect with us on Twitter, Google+, or LinkedIn.
Onapsis and Onapsis Research Labs are registered trademarks of Onapsis, Inc. All other company or product names may be the registered trademarks of their respective owners.