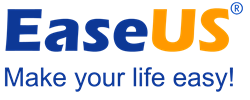 "They've [cleverbridge] not only helped us improve conversion rates and increase global sales, but continue to provide ongoing analysis, guidance and testing to help us grow and serve our customers." ~ Yu Tao, Director of Marketing, EaseUS
Cologne, Germany (PRWEB) May 30, 2017
cleverbridge, a provider of global commerce, billing and payment solutions, announces EaseUS has selected cleverbridge's flexible commerce solutions to drive global online revenue for its data backup, data recovery and disk management software product line. EaseUS — whose products include Data Recovery Wizard, Partition Master and Todo Backup — will leverage cleverbridge to increase customer acquisition and retention while expanding into international markets for revenue growth.
Although the company built a significant customer base of more than 100 million personal, SMB and enterprise users in over 160 countries, EaseUS experienced limitations with its current ecommerce provider when it came to increasing revenue and expanding into new regions. EaseUS needed a provider that would not only support its unique tiered pricing model and manage the complexities of the global compliance landscape, but one that delivered a highly localized digital experience to connect with customers all over the world. After extensive evaluation, EaseUS selected cleverbridge due to the organization's market performance and leadership, global presence and solution, and ongoing consultation and success management to drive real sales results.
"Since EaseUS was founded, we've been dedicated to not only providing high-quality products and service, but the best overall customer experience. As we continued to scale globally, we saw an opportunity to provide a better and more localized digital experience that customers expect, along with the payment methods they prefer," said Yu Tao, Director of Marketing, EaseUS. "With a simple integration, cleverbridge gave us the commerce solutions to provide the best possible online experience, enter new markets and grow our online revenue. They've not only helped us improve conversion rates and increase global sales, but continue to provide ongoing analysis, guidance and testing to help us grow and serve our customers."
"We are excited to work with EaseUS to help them take their global online customer experience to the next level and maximize their online revenue," said Christian Blume, CEO, cleverbridge. "In the hyper-competitive global commerce market, digital business must constantly be evolving in order to keep up with the new ways customers prefer to shop for and access offerings. EaseUS' selection of our commerce solutions validates this point and underlines their commitment to delivering valuable experiences to their customers."
To learn more about cleverbridge, please visit http://www.cleverbridge.com/corporate/grow-recurring-revenue-video.
About cleverbridge
cleverbridge provides flexible commerce solutions for monetizing digital goods, online services and SaaS. Our cloud-based commerce platform simplifies recurring billing, optimizes the customer experience and offers comprehensive global payment capabilities. Leveraging cleverbridge expertise, technology and services, clients effectively increase customer acquisition and retention while rapidly expanding into international markets for revenue growth. cleverbridge is headquartered in Cologne, Germany with offices in Chicago, San Francisco and Tokyo. For more information, visit http://www.cleverbridge.com.
"EaseUS" is registered trademark of CHENGDU Yiwo Tech Development Co., Ltd.