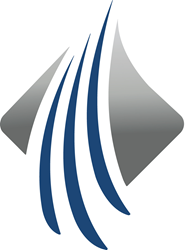 Contract solutions are proven in helping companies and law firms compete more cost-effectively in today's dynamic, ever-changing legal environment.
Atlanta, GA (PRWEB) May 30, 2017
The Legal Search Division of Lucas Group, North America's leading executive recruiting firm, announced today the continued expansion of its Contract Legal Solutions division to meet growing needs of U.S. corporations and law firms for temporary legal talent. A Contract Legal Solutions recruitment branch has been established at Lucas Group's Atlanta headquarters to fortify the reach, speed and responsiveness of the successful nationwide practice. Since Lucas Group Legal launched the legal contract service offering in Los Angeles in 2013, the practice group has experienced 400 percent growth in services rendered.
Lucas Group Contract Legal Solutions provide corporate in-house legal departments at mid-tier to Fortune 500 companies, and boutique to global 100 law firms nationwide, with skilled attorneys, paralegals, legal support and compliance professionals on a temporary, temporary-to-hire and long-term basis. Services also include arranging secondment engagements between companies and law firms.
According to Myra Mendizabal, Managing Partner for Lucas Group's Legal Division in Los Angeles, who spearheaded the company's Contract Legal Solutions division five years ago, "The efficiency and financial benefits of hiring contract talent are increasingly attractive to in-house organizations and law firms in all industries and legal practice areas. Working with expert legal recruiters at our 15 U.S. locations, and with access to the nation's largest legal talent network, our Contract Legal Solutions team has served clients across the country and built a thriving division. With the addition of East Coast contract operations, our infrastructure expansion will allow us to respond to a real and growing need in the southeast and eastern seaboard markets."
Steven Lynch, Managing Partner of Lucas Group's Atlanta Legal Division, said, "Contract solutions are proven in helping companies and law firms compete more cost-effectively in today's dynamic, ever-changing legal environment. Atlanta is joining hands and resources with Los Angeles and our legal recruitment experts nationwide to give our clients enhanced, seamless delivery of interim legal talent for their diverse and sophisticated needs."
In addition to full-service legal industry recruitment, Lucas Group specializes in executive and contract recruitment services for six other functionalities, including Accounting & Finance, Human Resources, Information Technology, Manufacturing, Military Transition, and Sales & Marketing. The firm works in partnership with leading U.S. organizations to find and place the professional talent their businesses need, while assisting top tier job seekers in taking the next step in their careers.
About Lucas Group
Lucas Group is North America's premier executive search firm. Since 1970, our culture and methodologies have driven superior results. We assist clients ranging in size from small to medium-sized businesses to Fortune 500 companies find transcendent, executive talent; candidates fully realize their ambitions; and associates find professional success. To learn more, please visit Lucas Group at http://www.lucasgroup.com and connect with us on LinkedIn, Facebook, and Twitter.