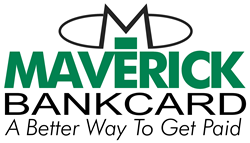 A Better Way To Get Paid
Agoura Hills, CA (PRWEB) May 27, 2017
Maverick BankCard, Inc. has been selected for the 2017 Best of Agoura Hills Award in the Credit Card Merchant Services category by the Agoura Hills Award Program. Being the fourth consecutive year Maverick BankCard has been selected this award, Maverick has qualified for the 2017 Agoura Hills Business Hall of Fame.
"Receiving this award for four consecutive years is a reminder of how our dedication to serving our clients and partners at the highest level pays off.", states Ben Griefer, COO of Maverick. "We are pleased to receive this award and are very proud of our team to continuously remain a top provider in our industry.".
Each year, the Agoura Hills Award Program finds companies that are believed to achieve exceptional success in their local community and business category. These are local companies that enhance the positive image of small business through service to their customers and community.
Various sources of information were gathered and analyzed to choose the winners in each category. The 2017 Agoura Hills Award Program focuses on quality, not quantity. Winners are determined based on the information gathered both internally by the Agoura Hills Award Program and data provided by third parties.
The Agoura Hills Award Program is an annual awards program honoring the achievements and accomplishments of local businesses throughout the Agoura Hills area. Recognition is given to those companies that have shown the ability to use their best practices and implemented programs to generate competitive advantages and long-term value.
The Agoura Hills Award Program was established to recognize the best of local businesses in the community and the organization works exclusively with local business owners, trade groups, professional associations and other business advertising and marketing groups.
About Maverick BankCard, Inc.
Since 2000, Maverick BankCard has delighted thousands of business owners with a variety of different merchant service programs. Maverick provides top-quality, cutting-edge payment processing and credit card acceptance solutions for all business types including eCommerce merchants, mail-order and telephone-order (MOTO) businesses, niche-market industries, mobile businesses, and brick-and-mortar stores. Maverick also provides added value services for all businesses, which include merchant cash advances, point-of-sale equipment & software, payment gateways, chargeback and fraud mitigation, mobile phone card readers, and more!
For more information about us, please visit http://www.MaverickBankCard.com or call 800.464.9777.