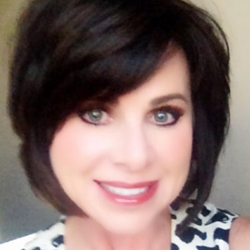 The creation of the Vice President of Business Development + Recruitment Training bridges the gap between acquiring and retaining talent.
Palm Harbor, Florida (PRWEB) May 31, 2017
The EMAC Group, a nationally-recognized recruitment firm is proud to announce and welcome Mary Kennebeck as VP, Business Development + Recruitment Training for strategic account development and recruitment education initiatives. This new role supports our core belief to help + unite + educate our clients and talented candidates for the ultimate partnership, recruiting success, and value sustainability.
"We are happy that Mary is part of our accomplished recruitment team. She brings a fresh perspective, deep insight and a unique combination of global sales, marketing and training experience from the mortgage, real estate, technology and consumer goods industries," said Jim McGrath, founding headhunter and managing partner of The EMAC Group.
"As an EMAC consultant for the past 22 years, Mary understands our business and will deepen our client relationships. She will partner to co-develop a customized talent strategy, EVP, marketing collaboration, and education integration for the best candidate experience, improved recruitment efficiencies, and effectiveness to build high performing teams."
To transform your talent acquisition strategy and leverage your employer brand, culture, employee-centric value proposition to attract top talent that accelerate your business goals, please contact Mary Kennebeck at 312.212.8801, Mary(at)TheEMACGroup(dot)com, visit TheEMACGroup for executive search services and EMACRecruitingAcademy for recruitment education information.
________________________________________________________________________________
The EMAC Group is the go-to-headhunting source for confidential executive search services dedicated to the mortgage industry since 1995. The EMAC Group connects people to brands and delivers game changing talent to our client partners.
The EMAC Group continues to be the trusted industry leader with the largest talent pool in the mortgage industry with 5000 candidate placements, 16,0000 mortgage member network group and database of 250,000 mortgage professionals and over 250 strategic clients relationships.
About EMAC Recruiting Academy
EMAC Recruiting Academy powered by The EMAC Group is our education and marketing division to support our clients recruiting efforts, effectiveness and success. Our headhunter-based curriculum, proven techniques and secrets create and enhance best practices for recruiting success. We specialize in employer branding, employee-centric marketing, real-world headhunter education, leadership development, and ecommerce for the best talent acquisition experience, recruitment and retention success.
###