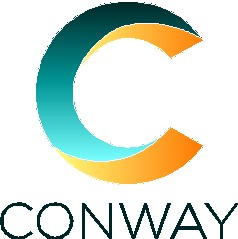 Over 450 attendees, from 41 countries attended the two-day conference.
Atlanta, GA (PRWEB) May 30, 2017
Conway today announced that the 14th annual World Forum for Foreign Direct Investment, which took place in Shanghai, China, on May 22-24, drew capacity crowds. Over 450 attendees, from 41 countries attended the two-day conference, hosted by Invest Shanghai and supported by China Fortune Land Development, and featured sessions ranging from Navigating Global Disruption to Water Wars and Climate Change. World renowned CNN anchor and correspondent Richard Quest moderated sessions on Rise of the Robots and The Future of FDI.
"The Shanghai World Forum was a staggeringly important conference, bringing together the world's business and government leaders to discuss the future of the global economy," said Adam Jones-Kelly, President of Conway Inc., "We live in challenging times, with protectionist policies emerging in unexpected places, dramatic changes being wrought by technological advances and automation, and populations across the globe failing to generate the replacement-level workforces necessary to sustain economic growth.
"Shanghai, one of the world's most vibrant and dynamic cities, was the perfect host for corporate leaders from many of the world's fastest growing companies to come together to discuss where they'll locate the billions in new projects they will develop, and where they'll find the workforce able to staff those projects. It was a spectacular event, in a magnificent city," said Jones-Kelly.
As the Shanghai World Forum closed, Conway announced the date and location for the 2018 Forum. It will take place in Liverpool, UK on June 11-13. For more information and to reserve your space for the 15th annual World Forum for Foreign Direct Investment, visit: http://www.worldforumforfdi.com/
About Conway Inc.:
Conway provides the world's most comprehensive offering of services related to domestic and cross-border corporate investment. Our integrated services meet the needs of government agencies seeking to attract investment as well as companies planning international expansion.
Conway's network of corporate decision-makers invests more than $350 billion each year in new facilities, offices and sites. Conway's full spectrum of services and relationships with corporate decision-makers around the world facilitates government attraction of foreign and domestic direct investment. http://www.conway.com