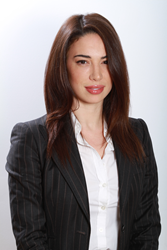 New York, New York (PRWEB) May 30, 2017
Krupp Kommunications (K2) is excited to announce the appointment of seasoned public relations executive Megan Wilson to the role of Director of Public Relations, where she will oversee a wide range of media relations initiatives.
"Megan is masterful in cultivating relationships with journalists across a wide range of media," says Heidi Krupp, CEO of K2. "She has a proven track record of success in delivering compelling stories to top-tier media outlets. Megan brings her expertise in managing accounts on behalf of fashion, real estate, and luxury brands."
Megan specializes in the fashion, hospitality, and real estate industries, and develops creative thought leadership campaigns for her clients. Previously, Megan served as a Vice President at Rubenstein Public Relations, where she worked with Altec Lansing, Beautique Restaurant, Carol Alt, Dream Hotels, George Pyne, HAP Investments, Karim Rashid, Pier59 Studios, Siras Development, and Vikram Chatwal. Prior to her position at RPR, Megan worked in events for venues such as; TAO, Lavo and Wynn Las Vegas, Cipriani, The Double Seven and Lotus nightclub.
Megan was born in Fairfax County Virginia, and moved to Vancouver Canada where she studied Fashion Design & Marketing. After graduating, Megan moved to New York to pursue a career as a Fashion Stylist before entering the world of Public Relations.
She currently sits on the board of Helping Hearts Council, a young professional division of Happy Hearts Fund, a non-profit organization dedicated to rebuilding schools and restoring hope to children who have been displaced by natural disasters.
For more information about Krupp Kommunications, its client roster, and executive team, visit http://www.kruppkommunications.com.
###
About Krupp Kommunications, Inc.
Founded in 1996 by former television producer Heidi Krupp, K2 Krupp Kommunications is an award-winning, brand strategy and communications agency located in New York City. For more than two decades, K2 has partnered with a wellspring of pioneering thought leaders, authors, executives and celebrities, as well as startup and iconic brands that all share a common goal along with K2: To help people lead happier, healthier, more enriched lives. K2 has a successful track record for igniting and evolving both startup and global brands, and catapulting emerging authors, celebrities and television shows into the consumer consciousness via connections to cultural trends, influencers and strategic partnerships. The agency's deep commitment to taking its clients work personally is exemplified by its tenacious team of creative storytellers—many former journalists—whose "media mindset" appeals to both clients and national media alike.
For more information about K2 Krupp Kommunications, please visit http://www.kruppkommunications.com. Check out our LinkedIn Page, Follow us on Twitter @KruppKomm Read our stories on Facebook and watch us on Instagram @kruppkommunications