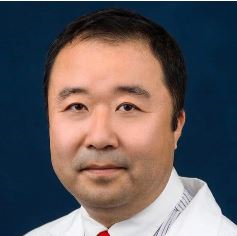 Winter Haven, FL (PRWEB) May 28, 2017
Florida Pain Relief Group, a division of Physician Partners of America (PPOA), is proud to announce that Sheldon K. Cho, MD, has joined its Winter Haven practice.
Dr. Cho's practice focuses on comprehensive interventional pain management, a specialty that concentrates on minimally invasive techniques to treat and manage many types of pain.
Dr. Cho is a board-certified anesthesiologist with subspecialty qualifications in interventional pain medicine. His other key areas of interest include cancer pain management, and various procedures under fluoroscopy including spinal cord stimulator trail and implant, spine kyphoplasty, RFA, facet joint block, and epidural block.
He holds certifications from the American Board of Pain Management, the American Board of Anesthesiology and the American Board of Addiction Medicine. He is also a member of the American Society of Interventional Pain Physicians, and the ASA with a subspecialty in pain management.
He earned his Bachelor of Science degree from Seoul National University, South Korea, and his medical degree from Seoul National University College of Medicine. He completed his surgery internship and anesthesiology residency at Nassau University Medical Center, Long Island, NY. Cho then completed a Cancer Pain Medicine fellowship in New York, NY with Memorial Sloan-Kettering Cancer Center's Anesthesiology Department. He continued his medical career as a clinical instructor at the University of Rochester Medical Center, specializing in anesthesia regional block and pain medicine.
He later served as clinical assistant professor at the University of California San Francisco UCSF and then as medical director at Anapa Pain Clinic in Los Angeles, specializing in interventional pain management.
Dr. Cho sees his career as an opportunity to change a patient's quality of life with proper pain management and interventional techniques. His patients, even those facing complex chronic pain issues, are put at ease with his reassurance and communication skills.
For an appointment with Dr. Cho at Florida Pain Relief Group - Winter Haven, 7518 Cypress Gardens Blvd., call (321) 735-6218. The clinic is open from 9 a.m. to 5 p.m. Monday through Friday. Same-day appointments are often available.
About PPOA:
Physician Partners of America (PPOA) is a national healthcare organization focused on strengthening the doctor-patient relationship and improving patient outcomes. Founded in 2013 and headquartered in Tampa, Fla., PPOA and its affiliates – Florida Pain Relief Group, Texas Pain Relief Group, Texas Foot and Ankle Group, Urgent Care of Texas and National Medical Practices – share a common vision of ensuring the wellbeing of patients and providing their physician partners the opportunity to focus on the practice of medicine. This model allows physicians to be physicians, caring about patients and their needs in the face of ever more complex administrative requirements. For more information about Physician Partners of America, visit http://www.physicianpartnersofamerica.com.