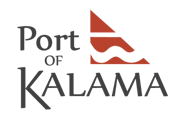 This award reflects our planning and collaboration with community and business partners to ensure environmental and economic balance.
Kalama, Washington (PRWEB) May 26, 2017
The Port of Kalama has been honored with the Pathways 2020 Community Champions Award for Economic Vitality. The 'economic vitality' category awards organizations that excel at creating jobs, employee wellness, training, employable skills, new or expanding business, transportation, financial security, reducing poverty, and higher wages. Pathways 2020, a Cowlitz County nonprofit, also awards individuals and organizations that lead in the areas of education, housing, social cohesion, health and access to healthy foods.
"This award reflects our planning and collaboration with community and business partners to ensure environmental and economic balance to create good jobs, investments in community amenities, and a quality of life like none other," said Troy Stariha, president, Port of Kalama Board of Commissioners.
Port of Kalama contributes to a thriving and livable community
The Pathways 2020 award for economic vitality celebrates the Port of Kalama's contributions to ensure a healthy economy and community assets that improve Kalama's quality of life:

Marina renovation project is under design to perform maintenance and upgrades while enhancing safety and environmental protection, American's with Disabilities Act (ADA) accessibility, facility aesthetics and overall attractiveness of the entire marina.
Parking facilities will be expanded at Marine Park to accommodate more recreational visitors and serve marina traffic.
McMenamins new hotel and brewpub located on the Kalama riverfront, which honors the town's Hawaiian heritage and founding pioneers, is under construction and is expected to open to the public in early 2018.
Initial property development and preparation of the mixed-used Spencer Creek Business Park are underway to expand business opportunities in Kalama.
In response to demand for more light industrial space at the Port, the board of commissioners recently approved the expansion of Kalama River Industrial Park with a new 110,000 square foot building. Permitting and construction will start soon.
In an effort to develop a closer relationship between the students and faculty of the Kalama Schools and the Port's business partners on the waterfront— the Port played a leadership role in a student career fair that offered an opportunity to meet members of the business community and learn about jobs and career opportunities right there in Kalama.
Pathways 2020 is a non-profit organization dedicated to improving the quality of life in Cowlitz County through collaborative partnerships, resource mobilization, strategic planning and program development. Its mission is to promote and improve the health and wellbeing of Cowlitz County by fostering community partnerships that provide the fabric and support each person needs to be a healthy and contributing member of the community.
About Port of Kalama – Where rail and water meet:
The Port of Kalama is located in Southwest Washington on the Columbia River and immediately off of Interstate Highway 5. The port exists to induce capital investment in an environmentally responsible manner to create jobs and to enhance public recreational opportunities. Port of Kalama's industrial area includes five miles of riverfront property adjacent to the 43' federally-maintained deep draft navigation channel of the Columbia River. The Port is served by the Burlington Northern/Santa Fe and Union Pacific railroads. There are over 30 businesses located at the Port of Kalama, employing over 1,000 people. Port of Kalama offers all the superior facilities businesses need to thrive, and an unsurpassed quality of life. The port offers shovel ready sites, a new Industrial Park, state of the art Marine Terminals and transportation accessibility to rail and highway all just a 30 minute drive to the Portland International Airport. Port of Kalama also offers high-bandwidth communications, with dual access fiber-optic service to Seattle and Portland. Properties currently available at the port for businesses wishing to expand and thrive: Visit http://portofkalama.com/available-properties/.
Contact: Liz Newman, marketing manager, Port of Kalama, 360-673-2379 or Claudia Johnson, PR, 503-799-2220.