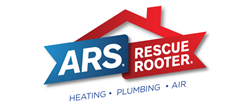 Memphis, TN (PRWEB) May 26, 2017
American Residential Services (ARS), a Memphis, Tenn. based, privately-held national provider of air conditioning, heating and plumbing services, is honoring those who served in the armed forces by executing community outreach initiatives geared towards veterans. The ARS Cares for Veterans initiative aims at donating an HVAC system or water heater to a veteran in need. Additionally, employees have volunteered for veterans' agencies by planting vegetable gardens and cooking over 150 meals for homeless veterans. ARS has also sponsored several charity benefits for veterans' organizations.
ARS has completed six HVAC and hot water heater installations to veterans-in-need as part of the ARS Cares Program. ARS has been working in targeted markets alongside veterans' services agencies to complete this project. So far, veterans in San Diego, Tampa, Dallas, Memphis, and Salt Lake City have enjoyed new installations.
In addition to giving away HVAC and water heater equipment and installation, ARS employees in every branch across the country will be engaging in volunteer and civic opportunities geared towards veterans' services. Prior to Memorial Day, Conway Services, a network provider for ARS, joined corporate ARS employees at the Alpha Omega Veterans Services Court Avenue location. There, they tilled and planted an 18 by 8-foot plot and planted donated vegetables and herbs. Additionally, the volunteers spruced up pre-established vegetable boxes as well as donated homemade casseroles to the facility.
"I am elated that we have strong support from ARS. It is tremendously impactful to our clients at Alpha Omega to see people in our community make an effort to spend time with them and help them with various projects," says Cordell Walker, Executive Director of Alpha Omega Veterans Services. "We use gardening at two of our facilities as part of alternative therapy, so donating time and resources in this way is invaluable to us."
As the "Medal of Honor" sponsor, ARS contributed to the Military Masquerade's fundraising efforts, which ultimately rose over $40,000 for Alpha Omega Veterans Services and their programming. "It is a privilege to be able to serve those who have selflessly served our country," says Dave Slott, ARS CEO.
As gratitude to the men and women of the armed forces of both past and present, ARS will continue to grow in their veteran initiatives at their 70 branches across the country, and they wish everyone an enjoyable and reflective Memorial Day.
-Please see attachments for visual collateral-
ABOUT AMERICAN RESIDENTIAL SERVICES: Based in Memphis, Tenn., privately-owned ARS operates a network of more than 70 locally-managed service centers in 23 states, with approximately 6,500 employees. The ARS network features industry-leading brands including, A.J. Perri, Aksarben ARS, Allgood, Andy's Statewide, ARS, Aspen Air Conditioning, Atlas Trillo, Beutler, Blue Dot, Brothers, Columbus Worthington Air, Comfort Heating & Air, Conway Services, Efficient Attic Systems (EAS), Florida Home Air Conditioning, Green Star Home Services, McCarthy Services, Rescue Rooter/ Proserv, Rescue Rooter, RighTime Home Services, RS Andrews, The Irish Plumber, Unique Services, "Will" Fix It, and Yes! Air Conditioning and Plumbing. United by Exceptional Service®, the ARS / Rescue Rooter Network serves both residential and light commercial customers by providing heating, cooling, indoor air quality, plumbing, drain cleaning, sewer line, radiant barrier, insulation and ventilation services. Each location has a knowledgeable team of trained specialists, who have undergone rigorous drug testing and criminal background checks. Providing exceptional service and ensuring the highest standards of quality, ARS has the experience to do any job right – the first time, with all work fully guaranteed.
###