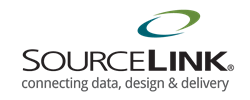 I believe that our continual focus on the importance of customer intelligence and data analytics to support our client base has been recognized by an industry research leader
Chicago, IL (PRWEB) May 30, 2017
Forrester Research has included SourceLink, an industry-leading multichannel marketing services firm and statement solutions provider, in their report: Vendor Landscape: Customer Analytics Service Providers, Q2 2017. The report, authored by Forrester Analyst, Brandon Purcell, was released May 16, 2017.
Lacking the internal resources to mine their customer data for insights, companies often turn to analytics service providers. This vendor landscape report outlines the current analytic service provider ecosystem and identifies vendors that offer Customer Analytics Solutions. SourceLink was included in the "Marketing Analytics" Segment of the Vendor Landscape.
"We are honored to be included in Forrester's Vendor Landscape Report," says Cindy Randazzo, SourceLink's Chief Strategy Officer. "I believe that our continual focus on the importance of customer intelligence and data analytics to support our client base has been recognized by an industry research leader."
As companies look for solutions to improve sales productivity, the Vendor Landscape stresses the importance of comprehensive offerings in the marketplace, and SourceLink believes that its inclusion came as a result of much of the full-service analytics and marketing solutions offered to banking, financial services, retail energy, healthcare and retail clients.
About SourceLink
SourceLink, a top-ranked Direct Marketing agency, creates results-driven communication solutions. Combining strengths in marketing analytics, data intelligence, technology and production expertise, SourceLink crafts and executes data-driven direct marketing and document outsourcing solutions. SourceLink's analytic and communication solutions improve marketing ROI through greater relevance and increased response. On the production side, SourceLink solutions reduce costs through more efficient operations and postal optimization. SourceLink operates in four U.S. locations. For more information, visit http://www.sourcelink.com.